Press release and images on Water's Edge judged National Winner in Dilmah Real High Tea Challenge from Dilmah
Menu
Dilmah Food Service
Integrity & Ethics
Dilmah Tea Inspired
Leisure and Hospitality
Knowledge & Training
Online Shop
Water's Edge judged National Winner in Dilmah Real High Tea Challenge
'Fifty Shades of Tea' impresses the judges

The Dilmah Real High Tea Challenge has traversed the world in partnership with WorldChefs, since its 2007 debut. Recognised as the toughest tea challenge in the world, it has the simple objective of putting the tea back in high tea and doing so with contemporary culinary style. Hot on the heels of Dilmah Real High Tea contests in Singapore, Jakarta and Paris, the Sri Lankan Challenge took place on 7th April at the Colombo Academy of Hospitality Management.
Judges Bernd Uber (Presiding & WACS Reference), Alan Palmer (Culinary) and Dilhan C. Fernando (Tea and tea pairing) were impressed by the quality of brewing, which is surprisingly the most common mistake in hospitality tea service. Cinnamon Grand Colombo and Waters Edge won Gold but only National Winner Waters Edge will represent Sri Lanka at the Dilmah Real High Tea Challenge Global in June.
Waters Edge seduced the judges with their movie-inspired concept - -Fifty Shades of Tea'- which was selected overall National Winner of the Dilmah Real High Tea Challenge Sri Lanka. Other contestants similarly impressed the judges with unique themes, innovative pairings and presentation. Whilst emphasising the quality of tea service the criteria for the contest includes rationale, theme, table dThe winning presentation featured a tea from Dilmah Founder Merrill J. Fernando's innovative selection of four teas representing four distinctively different terroirs in Sri Lanka. Ran Watte Tea ' a champagne of teas ' was paired with Truffled Pumpkin and Sultana Flute. The complex and varied flavours in the dish elegantly paired with the high grown Ceylon Tea. Other teas included Dilmah Natural Ginger Tea, Dilmah's First Ceylon Souchong, Moroccan Mint Green Tea.
A Dilmah Rose with French Vanilla Macaron was the highlight of the presentation, described as one of the best macarons he had tasted, by Presiding Judge Chef Bernd Uber. Dilhan C. Fernando added, 'Last week we were judging the Dilmah Real High Tea Challenge in Ecole de Cusine Alain Ducasse in Paris, France, the country where the macaron was invented. Chef Bernd Uber's assessment is especially significant therefore, in context of the broad experience he has in tasting macarons from around the world.'
Dilmah delivered paradigm shift when its Founder Merrill J. Fernando first launched the world's first producer owned brand in 1988. That came with a commitment to quality, freshness, purity of origin and genuine ethics. The Dilmah Real High Tea Challenge is based on the same principle, of redefining convention with quality and authenticity. It started in 2007, in partnership with the World Association of Chefs Societies (WACS) as a determined and ambitious effort to inculcate respect for tea by defining a 21st Century High Tea that focusses on tea.
The Dilmah Real High Tea Challenge has challenged Chefs and Hospitality professionals in every continent with the exception of Antarctica ' the contest has been held in Australia, New Zealand, Netherlands, UAE, Hong Kong, Macau, Thailand, Malaysia, Singapore, Chile, Indonesia and France with the involvement outstanding Chefs and hospitality professionals including teams from Shangri-La, Hilton, Radisson Blu, Novotel, Intercontinental, W Hotels, Sofitel, Saint James, Institut Paul Bocuse amongst others. It has created new respect for tea among the culinary, hospitality and mixology professionals around the world.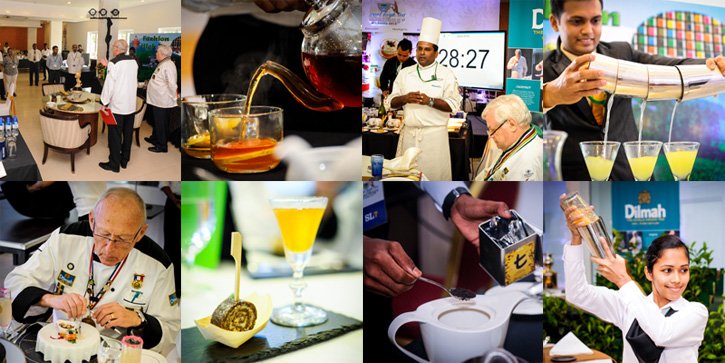 Each national challenge is judged by a panel of world-renowned professionals such as Bernd Uber ' recipient of the exclusive Sidney Taylor Memorial Black Hat Award, Dilhan C. Fernando who shares his father's zeal in bringing tea to a new generation, and respected judges from the worlds of cuisine and mixology. These include regional culinary and beverage personalities like MasterChef NZ Judge Simon Gault, Uwe Micheel, Tony Khoo, Peter Kuruvita, Vindex Tengker, Matias Palomo, Robert Schinkel and many others.
Explaining the contest Dilhan C. Fernando, son of Merrill J. Fernando said, 'The Dilmah Real High Tea Challenge is unique - it is the toughest tea competition in the world, demanding contestants demonstrate skills in understanding the provenance of teas, their brewing method from water to timing, pairing of food with tea and sophistication and innovation in culinary and mixology. It is unique because we aim to bring the tradition of afternoon tea to the 21st Century, focussing the occasion on tea with all its goodness and pleasure whilst embracing contemporary culinary, mixology and beverage skills. Tea acquired an undeserved reputation for being boring ' that was the fault of the brands that made tea staid, nothing to do with tea itself. Tea is a sophisticated, natural, healing herb. Through our Real High Tea Challenge we want to bring tea to a new generation.'
Culinary Judge, Chef Alan Palmer added that the Dilmah Real High Tea Challenge is the only international culinary competition to be held in Sri Lanka to date.
'Ceylon took tea to the world. A cup of tea is a glorious beverage. And as Dilhan intends to today, we will soon be serving Ceylon tea on a platter, something that I thought to be a dream. Dilmah tea had shaken the big world out there. Every effort, every investment placed behind Dilmah tea is with no personal interest, no personal gain, but for the countries gain and for the gain of the industry. Future generations will see that, they are reaping the benefits of what Dilmah did. ' Merrill J. Fernando, Founder of Dilmah stated at the award ceremony in addressing the gathering. 
Buddika and Ishafahan will represent Sri Lanka, joining 21 National winners from around the world in competing for the accolade of the Finest 21st Century Real High Tea in the World.
Please Log in for high resolution images
http://bit.ly/1yXDyqF
For further information on the Dilmah Real High Tea Challenge, log on to
http://realhightea.dilmahtea.com/
Get more information on our tea-inspired creations on 
https://www.facebook.com/teagastronomy
Watch our videos on
https://www.youtube.com/user/DilmahRealTea
 Follow us on instagram
https://instagram.com/dilmahceylontea/
Get updates on Twitter 
https://twitter.com/dilmah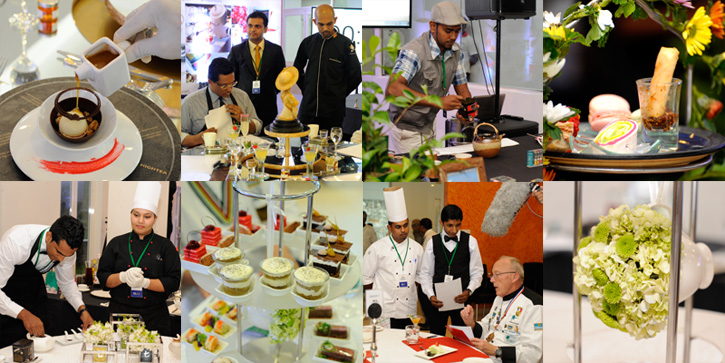 Disclaimer Notice
These images are copyright protected and can only be used for Dilmah articles with due credit given.