Press release and images on Unearthing History from the Deep from Dilmah
Menu
Dilmah Food Service
Integrity & Ethics
Dilmah Tea Inspired
Leisure and Hospitality
Knowledge & Training
Online Shop
Unearthing History from the Deep
Unearthing History from the Deep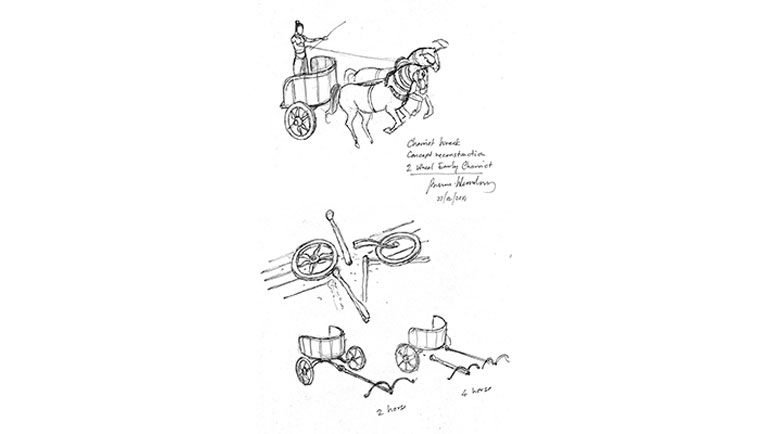 While searching for dugong nests off Sri Lanka's Northern Peninsula, a team of divers from Dilmah Conservation have stumbled across a remarkable finding that could be of unparalleled historical significance.
In its efforts to conserve Sri Lanka's marine life, Dilmah Conservation has been working with communities in the North and East, towards not only raising awareness on the importance of protecting diminishing species such as the dugong, but also in documenting vulnerable coral reefs and affording special attention to enhancing the conservation status of historical shipwreck sites which are host to rich, but delicate ecosystems.
It was on such an excursion off the coast of Mannar that the Dilmah Conservation dive team encountered a number of manmade objects including an unusual remnant identified to be a chariot wheel made of a durable metal. Preliminary observations including the considerable soft coral cover indicate that these relics scattered on the ocean bed could be of substantial value.
Adjacent coastal towns such as Mannar have been of relevance in the past, especially as a noteworthy centre of pearl fishing recognised as far back as the 2nd century CE in the Greco Roman Periplus of the Erythraen Sea which details navigation instructions to prominent ports in the African and Asian continents, this unearthing could mark momentous archeological possibilities. Dilmah Conservation is presently in discussion with experts including representatives from the Maritime Archaeological Unit of the Central Cultural Fund who have acknowledged this finding as noteworthy and without precedent.
A special expedition to further document these findings and learn more about the location will be conducted imminently in order to ensure that these artifacts can be preserved for future research to better assess its archeological merit and historical relevance.
Disclaimer Notice
These images are copyright protected and can only be used for Dilmah articles with due credit given.