Press release and images on Trickling down the benefits of Ceylon tea from Dilmah
Menu
Dilmah Food Service
Integrity & Ethics
Dilmah Tea Inspired
Leisure and Hospitality
Knowledge & Training
Online Shop
Trickling down the benefits of Ceylon tea
An article by Joel Lee (joel@heraldcorp.com) published in the Korea Herald News South Korea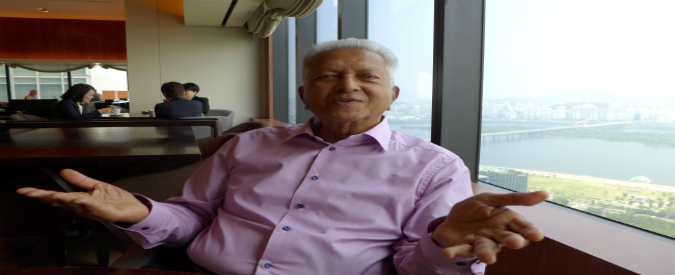 In the land of Ceylon tea, Sri Lanka, Merrill J. Fernando takes a humble approach to cultivating and selling his herbal product. The 86-year-old founder and chairman of MJF Group has built a successful enterprise by globalizing Ceylon tea, and he channels the profits back to his country.
"Tea was a blessed divine herb in China, but through global business was turned into a material commodity by profit-driven companies " he told The Korea Herald last week. "I take pride in bringing integrity, freshness and quality to our customers with our tea. Of 100 percent single origin, it is grown, processed and packaged in Sri Lanka."
Please Click Here to View Original Article in "The Korea Herald" Website 
Disclaimer Notice
These images are copyright protected and can only be used for Dilmah articles with due credit given.