Press release and images on The National Para Championships from Dilmah
Menu
Dilmah Food Service
Integrity & Ethics
Dilmah Tea Inspired
Leisure and Hospitality
Knowledge & Training
Online Shop
The National Para Championships
Concluded on Saturday at the Mahinda Rajapakse Stadium.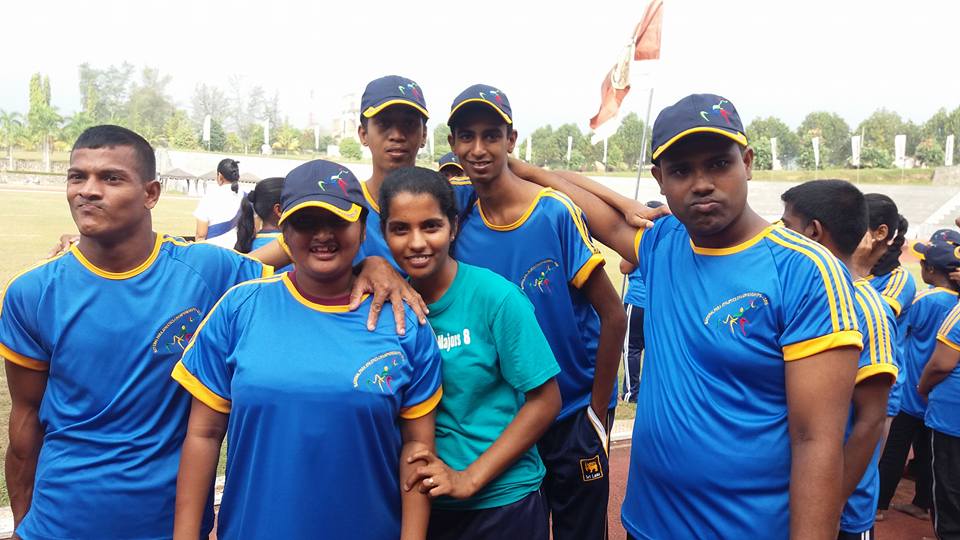 (21st, 22nd and 23rd March)

The National Para Championship which concluded on Saturday at the Mahinda Rajapakse Stadium saw 4 of our students and one teacher from the Vocational Training Unit of the Rainbow Centre win medals. Whilst Subhani a member o four teaching staff won a Gold in the 100m sprint (a new record), our students won the following events under the category for the intellectually impaired:

Silver medal - 4x100m relay (3 of the athletes were our students)
Bronze medal - 100m sprint
Bronze medal - Putt shot

Under the guidance of their mentor Subhani and the support of their parents the students started their training in mid October and we are all so happy with the success they achieved in this short space of time. This only proves to us all that anything is possible.

As we had only a handful of participants from MJF they represented the organization 'Rehab Lanka' but our objective for the future is to train more of our students who can represent the MJFCF in 2017.
Disclaimer Notice
These images are copyright protected and can only be used for Dilmah articles with due credit given.