Press release and images on The Merrill J. Fernando Innovation Award candidates shortlisted by panel of judges from Dilmah
Menu
Dilmah Food Service
Integrity & Ethics
Dilmah Tea Inspired
Leisure and Hospitality
Knowledge & Training
Online Shop
The Merrill J. Fernando Innovation Award candidates shortlisted by panel of judges
Ecovation Awards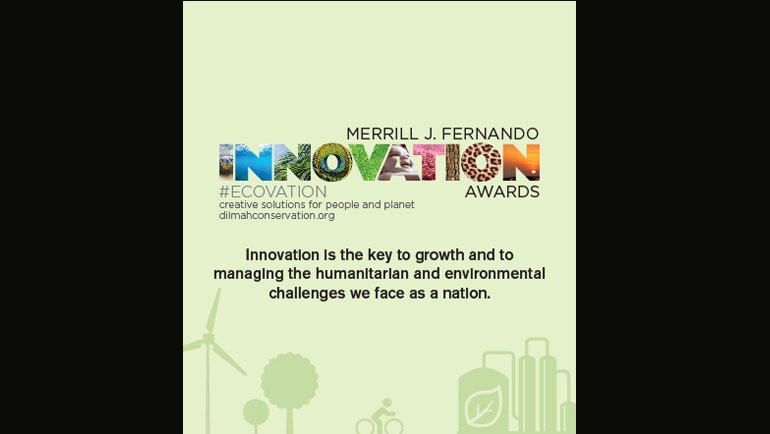 The Merrill J. Fernando Innovation Awards was initiated to offer support to innovators who may otherwise lack means of developing and commercializing their concepts or prototypes, thereby helping them to replicate success stories of their own such as that of Dilmah, a Sri Lankan business driven by an ordinary Sri Lankan with an innovative idea.

The support offered by the Award will be towards assisting innovators protect and benefit from their inventions whilst also supporting the environmental, humanitarian and general development priorities of Sri Lanka. With this Award scheme, Dilmah Conservation hopes to foster innovative thinking and promote the overall significance of innovation in the growth of Sri Lanka.

Phase 1 of Round 1 involved the call for applications which opened on the 4th of January and closed on the 31st of March. The Award has now moved on to Phase 2 of Round 1: the shortlisting of applications by the independent panel of judges. Once shortlisting is completed the Award will move on to Round 2, where the chosen applicants will be invited to attend a workshop that will be held during the month of May 2016.

During the workshop, shortlisted participants will be provided with a procedural explanation and Dilmah Conservation will also facilitate the acquisition of a patent for their innovations through the National Intellectual Property Office of Sri Lanka. This will be followed by the third and final round, where the winners will be selected.
Disclaimer Notice
These images are copyright protected and can only be used for Dilmah articles with due credit given.