Press release and images on The Dilmah Long Service Awards from Dilmah
Menu
Dilmah Food Service
Integrity & Ethics
Dilmah Tea Inspired
Leisure and Hospitality
Knowledge & Training
Online Shop
The Dilmah Long Service Awards
Honouring a shared commitment to Taste, Goodness and ethical Purpose.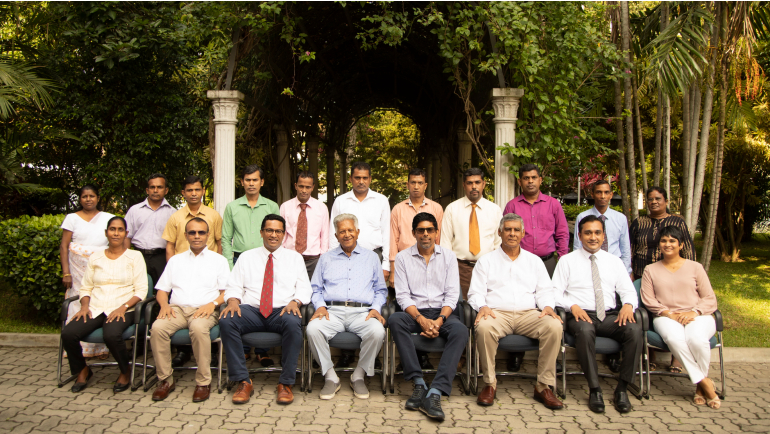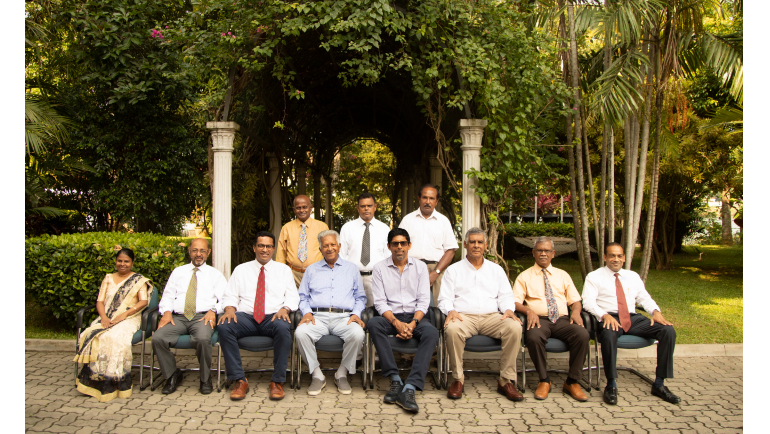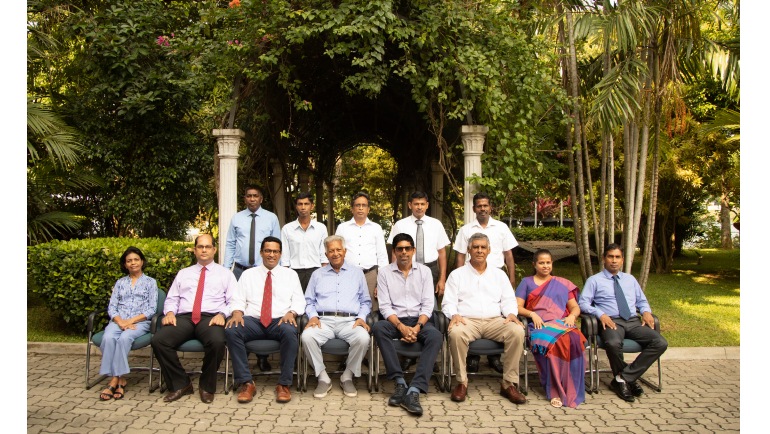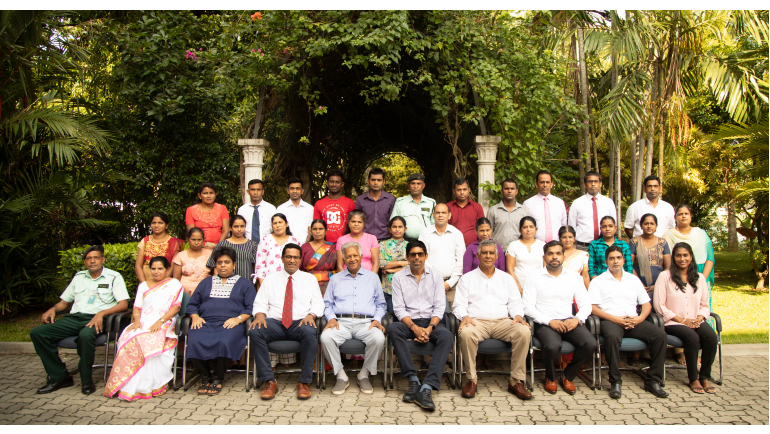 February, 2021. Dilmah Tea recently appreciated employees who have spent 10 years or more with the company. Several of those who were honoured by Founder Merrill J. Fernando, had spent 35 years helping him fulfil his dream of taking Ceylon Tea to the world. Sri Lanka's global brand, recognised 73 employees who completed 10, 20, 25 and 35 years of service – with over 30% of the Dilmah team celebrating more than 10 years with the company. The first recipient of the Dilmah Long Service Award was Malik J. Fernando, elder son of the Dilmah Founder, for 35 years of service.
Merrill J. Fernando was euphoric in thanking those gathered for their contribution to the success of the company. He presented engraved plaques, gold sovereigns and other tokens of appreciation to those celebrating their employment milestones. While appreciating his staff for their hard work during the pandemic, he also unwaveringly assured his extended family that the company is committed in looking after each and every one in spite of the challenging times.
"During the last 9 and a half months that I spent at home, I was able to ponder and think back, reminisce about all the good things I have enjoyed in my life and how blessed I was to be able to share them with the poor and the needy. The MJF Charitable Foundation was born for that purpose; everyone here contributes to the success of the Foundation. It does amazing things for many in need, and it gives me the greatest satisfaction," said Mr. Fernando, speaking to everyone at the event.
Dilmah Tea was launched in 1988, marking the first time a tea grower brought his produce to market. Dilmah Founder Merrill J. Fernando's vision has particular resonance since it is based on a commitment to quality, authenticity and integrity, expressed in his brand's focus on taste, natural goodness and ethical purpose. Having started with 18 employees, the Dilmah Founder – fondly known as 'The Teamaker' or 'Mr. Dilmah' has constantly valued the dedication and commitment of his employees, and their role in making his dream a reality.
This article was taken from the
Daily FT
Disclaimer Notice
These images are copyright protected and can only be used for Dilmah articles with due credit given.