Press release and images on Teatime rocks Colombo's Arcade Independence Square once again from Dilmah
Menu
Dilmah Food Service
Integrity & Ethics
Dilmah Tea Inspired
Leisure and Hospitality
Knowledge & Training
Online Shop
Teatime rocks Colombo's Arcade Independence Square once again
Dilmah opened a revitalised t-Lounge at the Arcade Mall, with a refreshed menu of tea, food and a fabulous new vibe!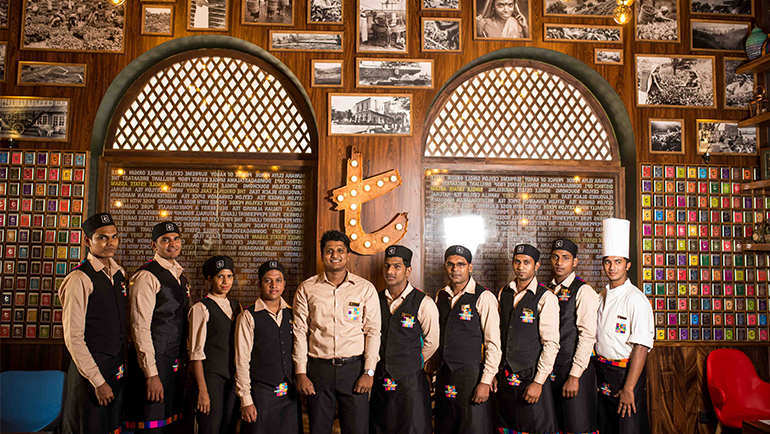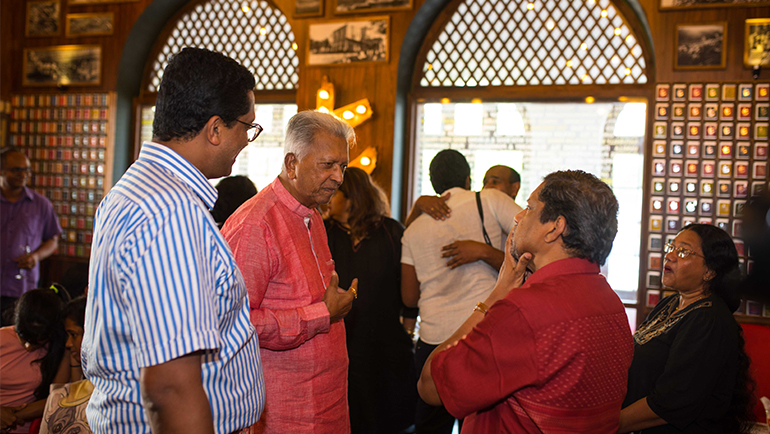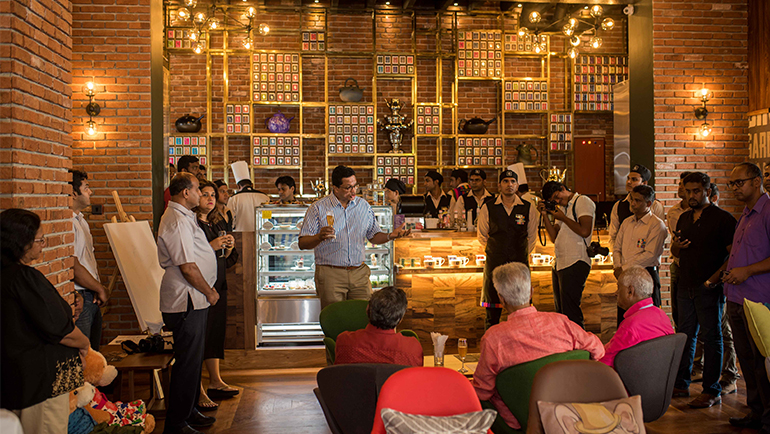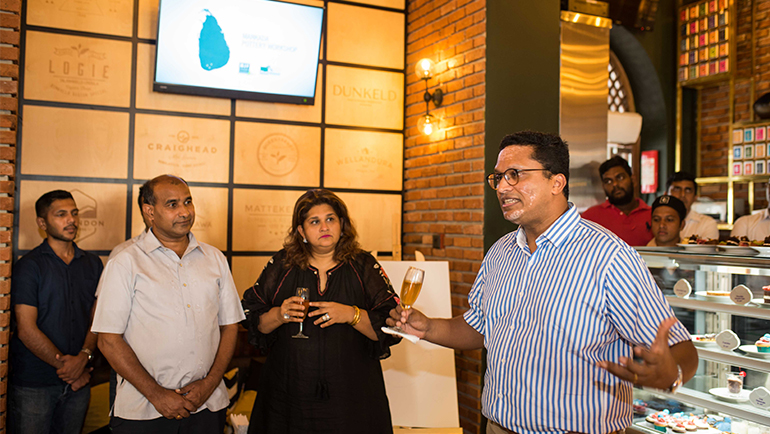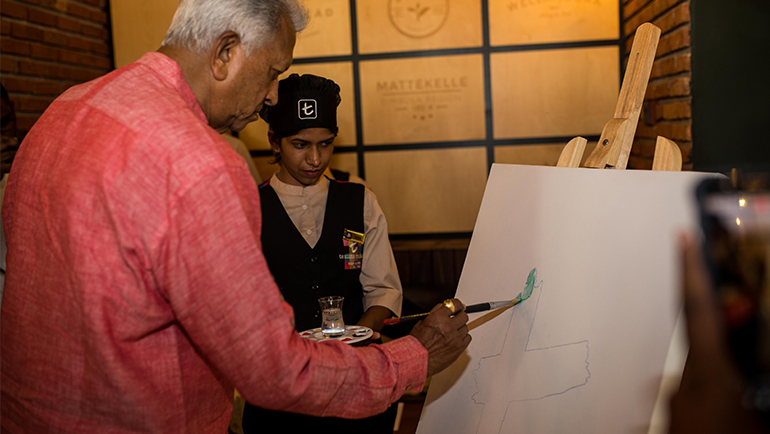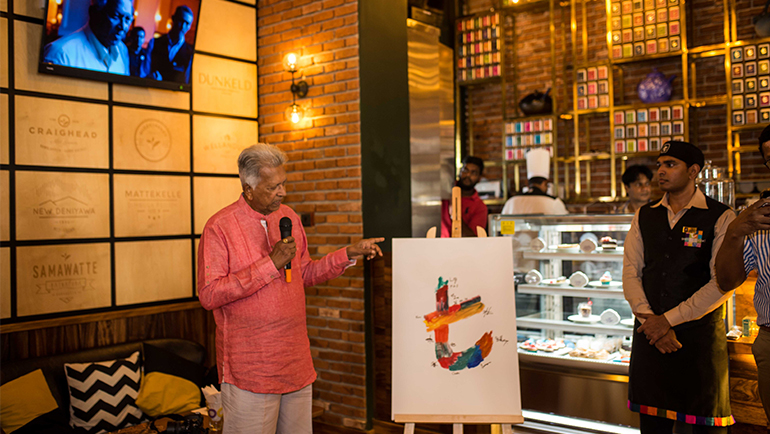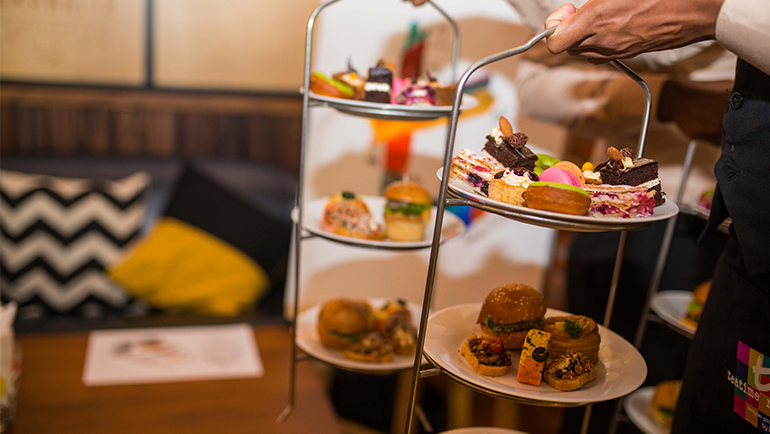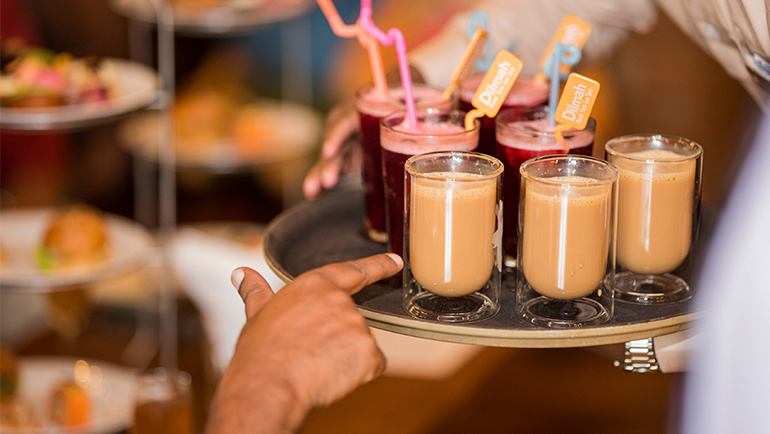 Colombo's favourite place for tea inspired relaxation and chat has undergone a makeover. The t-Lounge by Dilmah at Arcade Independence Square is revitalised with the signature casually elegant style of Dilmah's t-Lounges. The first t-Lounge by Dilmah made its debut on Chatham Street at the Dutch Hospital Square and was soon followed by the t-Lounge at Arcade Independence Square. Formed around a 21st Century Tea Experience, and the vision that 'teatime rocks', Dilmah's t-Lounges have been a resounding success at home and abroad.
Family Tea Company Dilmah is known for its uncompromising commitment to quality, purity of origin, freshness and genuine ethics. Merrill J. Fernando, challenged the European domination of Sri Lanka's great tea industry when he launched Dilmah Tea in 1988. It was the first time a grower in the tea, coffee or cocoa industries had overcome the colonial economic domination of their industries that persisted after their independence.
The t-Lounge by Dilmah expresses the family values that form the heart of Dilmah whilst shedding the dated image that tea has acquired. Tea inspired gastronomy, mixology, a selection of gourmet black, oolong, green and seasonal teas and infusions offered hot, chilled, sparkling, in a constantly evolving choice of chais, mocktails and more, are the attraction at the t-Lounge. The Dilmah Family as Merrill J. Fernando and his sons are known, continue to challenge convention in their commitment to innovation in tea.
Merrill J. Fernando shared his total commitment to tea with his elegant declaration, "I devoted my life to tea," and added "in making my business a matter of human service to fulfill my wish to share the blessing of success that Dilmah has received, I have the joy of offering the pleasure in fine tea, and making sure that each cup brings a smile to the faces of children, women and men who are in need."
Dilhan C. Fernando echoed the love for tea that is evident in his father's words commenting, "Tea is more relevant than ever to our lives in this 21st Century and as a new generation embraces tea for its natural goodness, serenity and inspiring variety, it is our desire to honour tradition in making the finest tea on earth in the artisanal style, whilst crafting experiences that make Nature's healing herb relevant to the lives of millennials and centennials. Teatime rocks, is not simply a tagline but our sincere belief."
There was extra inspiration after Merrill J. Fernando and guests at the launch event painted the t-logo in vivid colour, as a musical flashmob burst into chorus. Linked to the first ever Asia Pacific Choir Games in Sri Lanka that started the day prior, and Dilmah's support for the participating choirs, the Soul Sounds Academy Choir joined guests at the t-Lounge and burst into song with a Dilmah inspired version of 'Tea for Two'.
Dilmah offers the t-Lounge experience in several locations around Sri Lanka including Dutch Hospital Square on Chatham Street, at the Grand Hotel in Nuwara Eliya, by the beach in Negombo and at Arcade Independence Square. Overseas, Dilmah has t-Lounges in India, Malaysia, Indonesia, Dubai (UAE), Kuwait with the European debut of the concept due in December. 

More online at
www.dilmaht-lounge.com
and
www.facebook.com/tLoungeByDilmah
Sri Lankan family tea company Dilmah, founded by Merrill J. Fernando, today the world's most experienced teamaker, has championed quality, authenticity and variety in tea. Dilmah pioneered the concept of Single Origin Tea in 1988 when the family company went against industry trends to declare its commitment to authenticity. Garden fresh, unblended tea is a hallmark of Dilmah and offers a unique taste of unblended Ceylon tea packed at source - where it is grown. 
Dilmah takes the lead in bringing innovation to a global tea category that has suffered decline as a result of commoditisation. Signature events such as the Chefs & the Teamaker and Real High Tea are innovations that seek to educate and inspire hospitality professionals to offer their guests a completely new tea experience. The events foster greater respect for this healthy, natural and versatile beverage. 
The Dilmah School of Tea seeks to inspire passion in tea through knowledge of the artisanal aspects of tea amongst hospitality professionals, tea aficionados and consumers. The emphasis is on the importance of Real Tea and the versatility of this natural herb in Tea Gastronomy, food pairing and Tea Mixology. 
Dilmah is Ethical Tea, in that all packaging profits are retained in Sri Lanka and fund the MJF Charitable Foundation and Dilmah Conservation. We believe that Business is a Matter of Human Service. 
www.mjffoundation.org
www.dilmahconservation.org

Disclaimer Notice
These images are copyright protected and can only be used for Dilmah articles with due credit given.