Press release and images on Taking Tea to Greater Heights from Dilmah
Menu
Dilmah Food Service
Integrity & Ethics
Dilmah Tea Inspired
Leisure and Hospitality
Knowledge & Training
Online Shop
Taking Tea to Greater Heights
Inspiring passion in tea at the Dilmah School of Tea November 2013

With over 100 participants from 22 countries learning about tea and its relevance in the 21st century, the recently concluded Dilmah School of Tea session was a resounding success. Held from the 21st- 25th of November 2013 in Colombo, Sri Lanka, this time's School of Tea session saw another group of hospitality professionals being inspired to create and use tea in ways they had never seen nor imagined before.
Participants were given training in the history and manufacture of real tea, sensory evaluation, the health benefits in tea and tea gastronomy and tea mixology. A special session was conducted on the importance of brewing tea with a booklet focusing entirely on the water quality, brewing times and temperatures for teas. A special Breakfast tea pairing programme was another highlight along with the launch of the Dilmah Opata Estate Oolong- a special Dilmah 25th Anniversary Seasonal Flush Tea.  Resource persons included Edwin Soon- wine sommelier, Robert Schinkel- Tea Mixologist and Dilhan C. Fernando.
Dilmah has taken tea from where it was 25 years ago into the 21st century. What we are doing our competitors even admire and sadly most of them replicate. But they don't have the heart and soul that we have and we put behind Dilmah. With your cooperation, understanding and assistance Dilmah will grow to greater heights' concluded Dilmah Founder Merrill J. Fernando at the formal session on the 25th.  Talking about his promise to bring integrity back to tea and his mission to make his tea a truly ethical one, he further mentioned, 'Today fair trade is a big word because consumers feel good that the money they pay goes to the farmer ' the producer. The farmer/producer doesn't get a sight of it ' it is all absorbed in between. By adding value in the country of production and exporting it themselves is the fairest trade of all. So 25 years later I stand up to say all the promises I made to bring integrity back to tea, to provide you the finest tea on earth, to share my profits with the poor and disabled - I have honoured ' I have fulfilled 100% and more. How did I do it? Because I had supporters like you.    I want to thank you very much ' Dilmah is growing because of consumers, distributors and people like you.'
The Dilmah School of Tea, established in 2009, aims to inspire passion in tea through education and innovation.  The participants at this time's School of Tea included hospitality professionals, Dilmah partners as well as winners of the Dilmah Australia and New Zealand Real High Tea Challenges 2013. For many, it was the experience of a lifetime and an invitation into a world of tea never imagined before.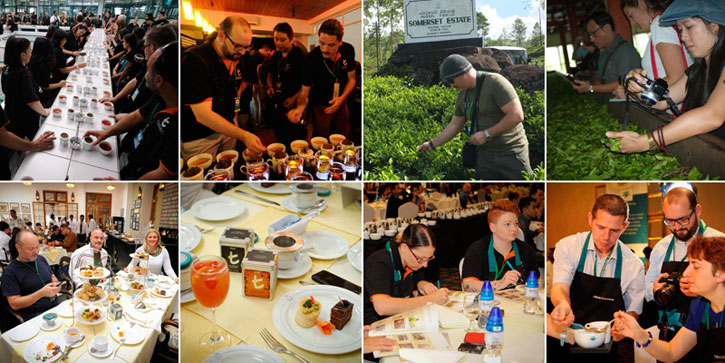 'I for one have had my eyes opened to some amazing things about tea.  I like to thank you for the opportunity ' it is amazing to see what you do.  And to see the amazing things you do for the people of your own country - and I applaud that.' - Dilmah School of Tea Participant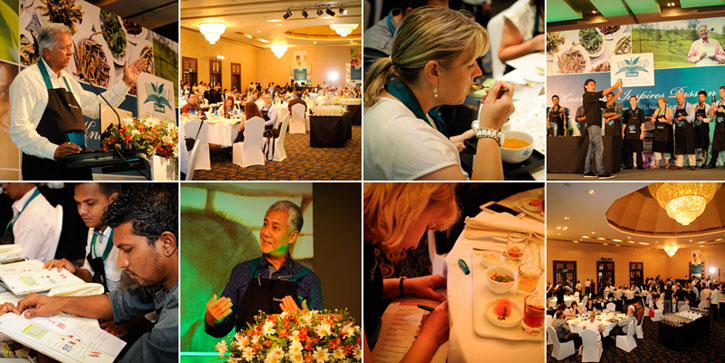 Disclaimer Notice
These images are copyright protected and can only be used for Dilmah articles with due credit given.