Press release and images on Soil-less, Vertical Farming; Growing Towards a New Normal from Dilmah
Menu
Dilmah Food Service
Integrity & Ethics
Dilmah Tea Inspired
Leisure and Hospitality
Knowledge & Training
Online Shop
Soil-less, Vertical Farming; Growing Towards a New Normal
The "new normal" will focus on tackling the challenges that we have been facing for many years including inequality, climate change and resource sharing.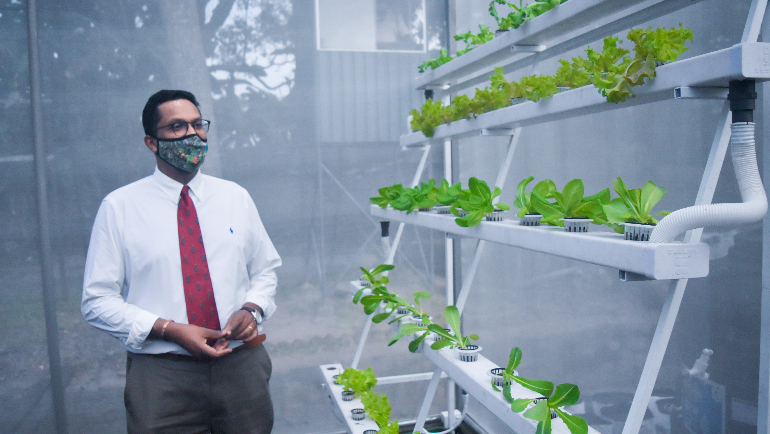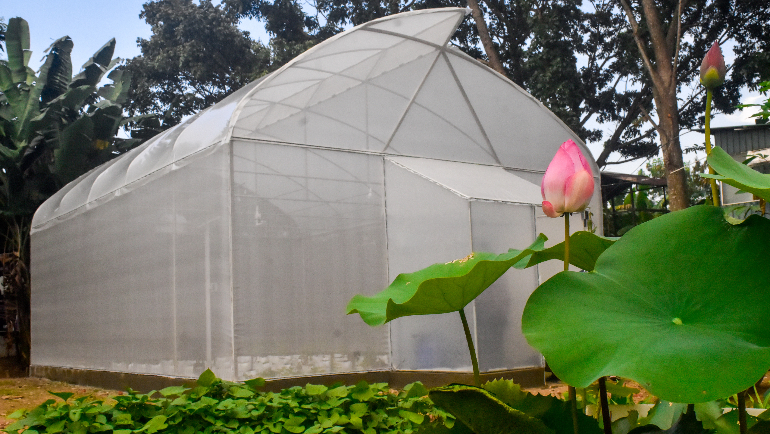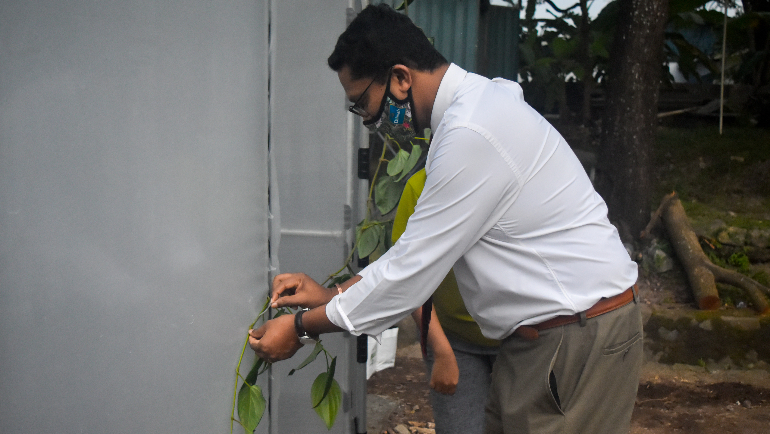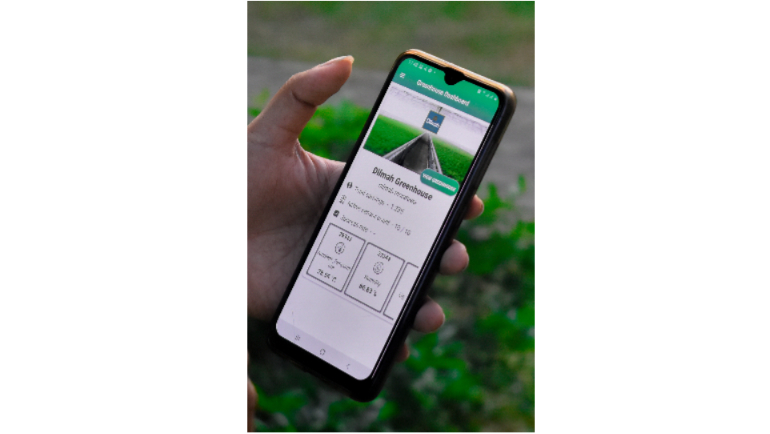 COVID-19 and this past year has exposed many inconsistencies in the economic system and has brought to light how things should be done, which includes overall systemic change. In the "old normal", a lot was overlooked, including the livelihoods of people in a lower socio-economic status and the protection of our environment. The "new normal" will focus on tackling the challenges that we have been facing for many years including inequality, climate change and resource sharing.
Resources are becoming scarce and the world is facing a problem of sharing resources equally, and without disrupting the balance in nature. The "new normal" involves the efficient utilization of resources while producing climate-smart solutions, and in the context of agriculture, vertical growing and soil-less farming is the future of our food system. COVID-19 has provided remarkable clarity on the vulnerability of humans and the resilience of nature, highlighting the need for the sustainable development of our society, with nature being kept intact. Proposing nature-based solutions such as climate-smart agriculture (CSA) is a possible answer to these challenges.
Climate-smart agriculture is a holistic approach that considers the social, economic and environmental context specific to the location, it requires close cooperation between agricultural and business sectors, policy makers, institutions and financial supporters and considers all dimensions of food security.
The increasing demand of food due to ever growing population has resulted in intensive agricultural practices including unprecedented use of agrochemicals, livestock generation, and exploitation of water resources etc. This has further aggravated the situation by release of greenhouse gas emissions and pollution of natural resources. Forests are cleared and cut down to make land available for agriculture and development since soil and other resources are needed for conventional agricultural practices. This has increased the carbon footprint and induced uneven patterns of climate resulting in a variety of adverse effects.
Climate change poses a significant threat to farmers and to the sustainability of their output. If the temperature of the Earth continues to rise, agricultural yield will decrease significantly due to the absence of adaptation. CSA helps ensure that climate change adaptation and mitigation are directly incorporated into agricultural development planning and investment strategies. Hydroponics, which is the process of growing plants using mineral nutrient solutions, in water, is one possible solution. Even though hydroponics, primarily relies on water, it still manages to reduce water use by up to 90% compared to field farming. This is a saving grace, especially for developing countries that face food insecurity and where water is scarce as a resource. Adapting our food systems to climate change is the only way the agricultural sector will be able to keep up with the rising demand for food and the worsening climatic conditions.
Dilmah believes in learning, investing in and advocating for climate-smart agricultural techniques like Hydroponics to increase revenues and provide a platform for improving the livelihoods of farming communities, while offering them a new competitive skillset. Dilmah partnered with AiGROW to install a 3-unit hydroponic greenhouse at the One Earth Center in Moratuwa and it was launched on the 11th of December 2020. While Dilmah trusts in growing vertically and using sustainable means in the newly installed hydroponics greenhouse, we are also nurturing our linear partnership with one of Sri Lanka's smartest innovators, AiGROW, and collaborating to reach a new and improved "normal". Dilmah looks forward to the exciting line up of projects in the coming year…the sky is truly the limit. To read up more
click this link
to an article on Dilmah's latest hydroponic initiative.
Disclaimer Notice
These images are copyright protected and can only be used for Dilmah articles with due credit given.