Press release and images on Results of the 3rd Dilmah Real High Tea Challenge in Australia from Dilmah
Menu
Dilmah Food Service
Integrity & Ethics
Dilmah Tea Inspired
Leisure and Hospitality
Knowledge & Training
Online Shop
Results of the 3rd Dilmah Real High Tea Challenge in Australia
The Dilmah Real High Tea Challenge 2013 produced a tie in the professional category with Gold Medallists Shangri-La Hotel Sydney (Althea Eley & Felicity Goodchild) and Stamford Plaza Brisbane (Revecca Fujiwara & Natalie Noriega) being selected j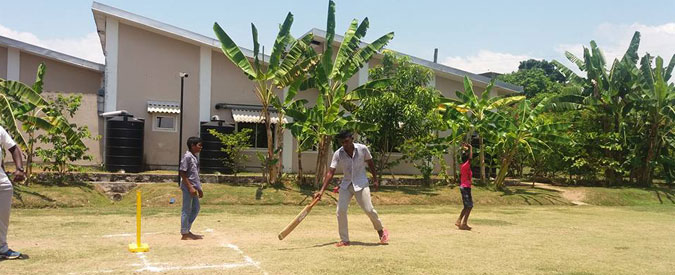 The Dilmah Real High Tea Challenge 2013 produced a tie in the professional category with Gold Medallists Shangri-La Hotel Sydney (Althea Eley & Felicity Goodchild) and Stamford Plaza Brisbane (Revecca Fujiwara & Natalie Noriega) being selected joint winners. The two winners presented contrasting themes, expressing the potential in a genuinely tea inspired, contemporary high tea to adapt to very different cultural, culinary, thematic and hospitality styles.
A contemporary, and understated High Tea from the Shangri-La Sydney and a modern Japanese High Tea from Stamford Plaza Brisbane were judged equally deserving winners by Presiding and Culinary Judge Bernd Uber, Mixology Judge Robert Schinkel and Tea Judge Dilhan C. Fernando. Both teams will travel to Sri Lanka to learn all about tea at the Dilmah School of Tea and to enjoy a vacation in the spectacular tea country of Sri Lanka. They will also be amongst the finalists of the Dilmah Real High Tea Challenge from around the world, to participate in the Global Challenge in 2014.
Runner up Pullman Cairns International presented an entirely different perspective, emphasizing sustainable, local ingredients from the Atherton Tablelands. The simple and fresh approach to the occasion, with very effective tea pairing and the use of tea as an ingredient, secured Melanie Day and Ashley Hindmarsh third place nationally, in the contest.
The quality of entries in the consumer category was often indistinguishable from the professionals with the winners demonstrating very high quality cuisine, respect for tea, and adding their own personal or family influences. Kerryann Hetherington offered a very personal Real High Tea, produced with the involvement of her family, and worthy of the Gold Medal she received. Rebekah Tilbury similarly impressed the judges with a very inspired tea pairing using Dilmah Springtime Fragrant Oolong.
Genevieve Bax' Opulent Decadence theme added to respect for tea, the use of good quality, locally sourced ingredients and a very elegant setting. The Consumer Winners will join the Professional category winners in visiting Sri Lanka. Given the contestants' often elaborate, well prepared and very personal high teas, the judges concluded the session observing that in complementing fine cuisine, tea inspiration and sustainability with crockery, cutlery and recipes that had special resonance in their family histories, it was an experience that is considered a privilege.
National Winners
Overall national winners will receive in addition to the medals and Certificates awarded, a prize consisting of a visit to Sri Lanka to fine tune their knowledge of tea in Dilmah Tea gardens, and enjoy a luxurious vacation.
Professional
Shangri-La Hotel Sydney Althea Eley & Felicity Goodchild - Joint National Winners
Stamford Plaza Brisbane Revecca Fujiwara & Natalie Noriega - Joint National Winners
Pullman Cairns International Melanie Day & Ashley Hindmarsh - Runner up
Consumer


Kerryann Hetherington Victoria - National Winner
Rebekah Tilbury Western Australia - 1st Runner up
Genevieve Bax Queensland - 2nd Runner up
Honorable Mention
Contestants who performed especially well in each state are recognised for their achievement.
Professional

Western Australia -
The Sassy Cookie
Sue Whiting & Marie Cathriona Louis-Jean
South Australia -
Hilton - Adelaide
Jon Mckeigue & Sam Cairncross
Victoria & Tasmania -
William Angliss Institute
April Werkmuller & Minh Duong
Queensland Novotel -
Wollongong Northbeach
Helen Kohen & Chantelle Drolc
New South Wales -
Le Cordon Bleu,Sydney
Mario Angelo Roche & Joseph Marcellino Roche
New South Wales -
Josophan's-Fine Chocolates
Jodie Van Der Velden & Hannah Van Der Velden
Consumer
South Australia
Fatin Shabbar
New South Wales
Alison Burdon
Victoria
Ingrid Oosterhuis
New South Wales
Justine Crawford
Disclaimer Notice
These images are copyright protected and can only be used for Dilmah articles with due credit given.