Press release and images on Raising student awareness on urban butterfly conservation from Dilmah
Menu
Dilmah Food Service
Integrity & Ethics
Dilmah Tea Inspired
Leisure and Hospitality
Knowledge & Training
Online Shop
Raising student awareness on urban butterfly conservation
Raising student awareness on urban butterfly conservation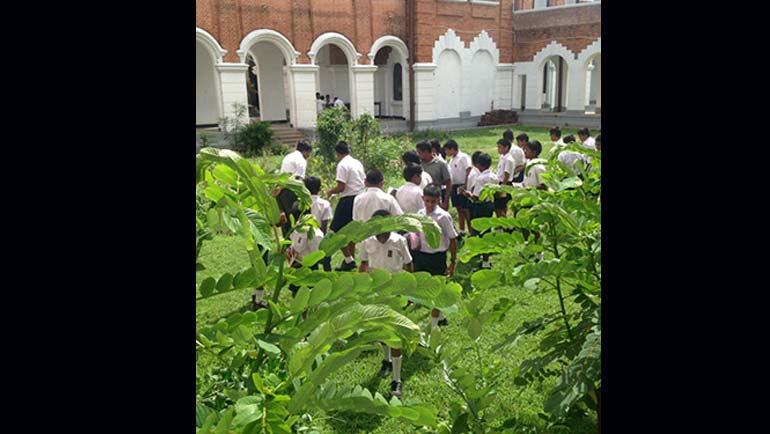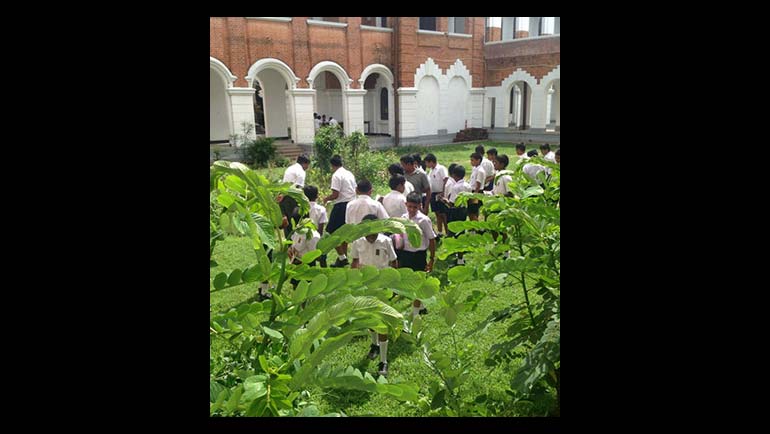 Butterflies have always been a subject of great interest to children and adults alike due to their vibrant wings and elusive nature. Sri Lanka is home to 245 species of butterflies, 26 of which are endemic to the island. Over the years, with changes to the landscape and rising urbanisation alongside the increasing use of chemical substances such as pesticides, the number of butterflies in Sri Lanka is on the decline.
As such, Dilmah Conservation initiated efforts to establish urban butterfly gardens to promote the conservation of these insects. Following the success of its butterfly garden at the MJF Centre Moratuwa which is home to over 50 species of butterfly, Dilmah Conservation also helped establish and maintain gardens at the Lady Ridgeway Hospital, the Central Environmental Authority, Royal College and the Lakshman Kadirgamar Institute for International Relations and Strategic Studies in Colombo.
In line with its aim to raise greater awareness for urban conservation and encourage further interest and learning on the habits and habitats of butterflies, Dilmah Conservation launched an educational programme series on identification of butterflies for 63 students from Royal College, Colombo on the 6th of June 2014.
Aimed at two student groups from years 7 & 8 and 9 & 10, the programme is conducted by Himesh Jayasinghe, an expert on the butterflies of Sri Lanka and will be carried out fortnightly for a period of 3 months. The course content will cover the biology, habits and habitats of butterflies, along with skills for observation and field work including field ethics and note taking to equip students with a comprehensive foundation on the essentials of lepidoptery, the scientific study of butterflies and moths.
The Dilmah Conservation Moratuwa Butterfly Garden is open to the public from 9.00 a.m. – 4.00 p.m. every Wednesday. Educational programmes for interested groups can be accommodated upon request.
Disclaimer Notice
These images are copyright protected and can only be used for Dilmah articles with due credit given.