Press release and images on Plantation Nation from Dilmah
Menu
Dilmah Food Service
Integrity & Ethics
Dilmah Tea Inspired
Leisure and Hospitality
Knowledge & Training
Online Shop
Plantation Nation
An article by Sarah Norris published in the Virgin Australia Voyeur June Edition – Australia. From the Central Highland estates to a luxe coastal resort, we take a look at how tea has been infused into the culture of Sri Lanka.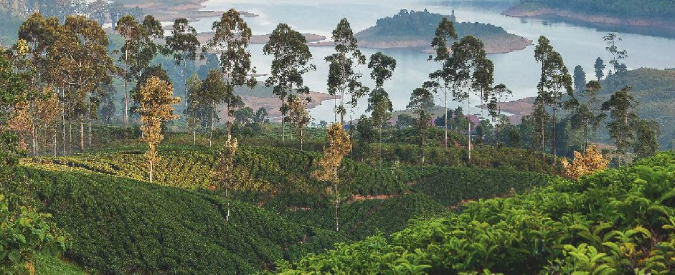 The roots of Sri Lanka's tea industry began, oddly with coffee. It was the 1870s and a disease known as "coffee rust" was gradually wiping out all the country's coffee plantations. Leaving growers with two choices: either abandon their business, or follow the lead of a Scottish man named James Taylor. Considered a pioneer of the Sri Lankan tea industry.
Taylor had a few years earlier planted seven hectares of tea in Kandy, in the centre of the island, and was having success with its production, many people got on board, including the man credited with commercialising Sri Lankan tea, a fellow Scotsman the entrepreneur Sir Thomas Lipton.
From those first few trees has grown an industry worth more than USS1.6 billion, and today, the island once known as Ceylon as it was called under British rule until 1972 is the fourth largest producer of tea in the world, Many years may have passed since Taylor first started out in tea, but his legacy continues to leave a stamp on Sri Lanka's landscape. 
Please Click Here to View Original Article in
Virgin Australia Voyeur June Edition
Please Click Here to View Original Article in PDF
Voyeur_June_2016
.
Disclaimer Notice
These images are copyright protected and can only be used for Dilmah articles with due credit given.