Press release and images on Now 'tea-on-a-plate' for world chefs via Dilmah from Dilmah
Menu
Dilmah Food Service
Integrity & Ethics
Dilmah Tea Inspired
Leisure and Hospitality
Knowledge & Training
Online Shop
Now 'tea-on-a-plate' for world chefs via Dilmah
An article By Quintus Perera, published in The Sunday Times.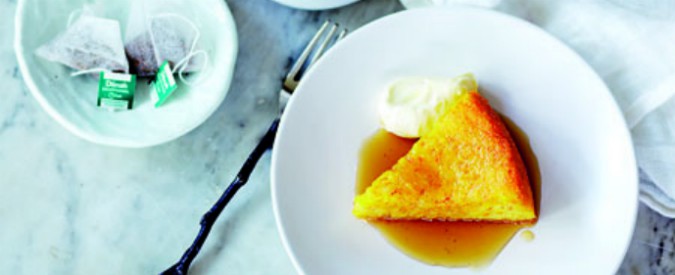 Believe it or not, now tea is not only served in a cup but also on a plate, thanks to 'Dilmah Tea' – pioneers who promoted 'Pure Ceylon (Sri Lanka) tea as a brand all over the world and now exported to more than 120 countries.
Dilmah is now helping to brand Sri Lanka Tourism by having this special tea in food menus of all the contestants participating in the prestigious international 'Bocuse d'Or Culinary Competition which will be held in Lyon, France in January 2019. The event is the biggest live culinary competition in the world held once in two years where the chefs have to perform in front of an enthusiastic audience.
For the fourth time, Sri Lanka chefs have been invited to participate in this competition and this was announced at a media briefing held this week at Colombo Movenpick Hotel. The competition will be held in three stages – national, regional and international. The national selections would be done in June this year.
Rohan Fernandopulle, President, Bocuse d'Or, Sri Lanka, said that the winners of the national competition have to participate in Asia Pacific Regional Competition and out of all the countries only five countries would be participating in the Lyon finals. He is spearheading the Bocuse d'Or Sri Lankan Chapter together with an executive committee of chefs.
He said that the Sri Lankan team participated at the 2016 Asia Pacific finals but was short of a few marks to be selected to participate in Lyon 2017. He said that at the 2013 competition Sri Lanka was selected to participate at the World Finals in Lyon, after being placed among the top four at the Asia Pacific Competition.
Paul Bocuse, held in high esteem in the culinary world who sets new standards, created the Bocuse d'Or gastronomy contest in France in 1987 to give young chefs an opportunity to demonstrate their skills, offering them a boost in their careers. Thus 24 world's best chefs would be contesting in Lyon to become world's best chefs.
On the sidelines of the briefing, the Business Times spoke to Suren Atukorale, Food Service Manager, "Dilmah"- Ceylon Tea Services PLC on the 'tea served on a plate' concept.
He said that when Merril J. Fernando, founder Dilmah and his two sons met Mr. Bocuse in his culinary school in Lyon, the latter had agreed to include Ceylon Tea as an ingredient in the culinary preparations in the competition. Thus 'served-in-a- cup' Ceylon Tea goes round the world on a plate through these chefs participating in this wide and highly prestigious culinary contest.
He said that not only in this competition but in other ways people are learning how to use tea as an ingredient in food preparations. He said that when the tea is added as an ingredient in the food, it should be brewed longer and stronger when cooking with it and one should refrain from using too many ingredients to ensure the prominence of the taste of tea.
Disclaimer Notice
These images are copyright protected and can only be used for Dilmah articles with due credit given.