Press release and images on Nine New Lichen Species and 64 New Lichen Records Discovered in Sri Lanka from Dilmah
Menu
Dilmah Food Service
Integrity & Ethics
Dilmah Tea Inspired
Leisure and Hospitality
Knowledge & Training
Online Shop
Nine New Lichen Species and 64 New Lichen Records Discovered in Sri Lanka
Nine New Lichen Species and 64 New Lichen Records Discovered in Sri Lankaf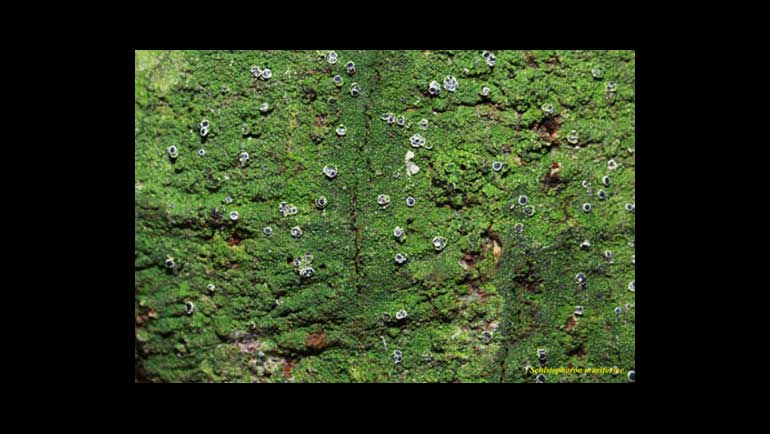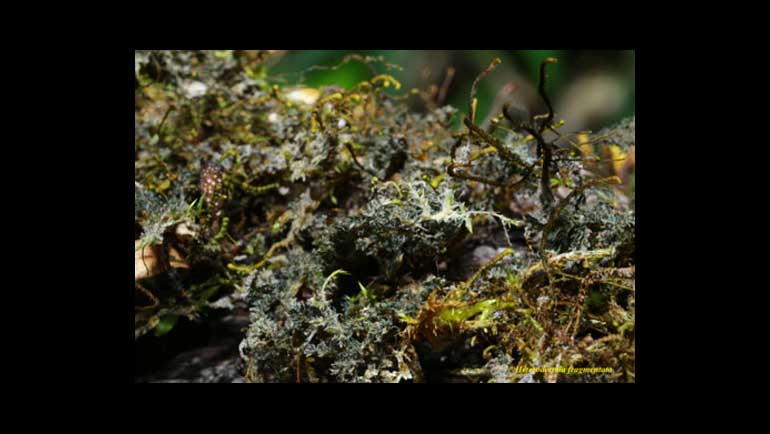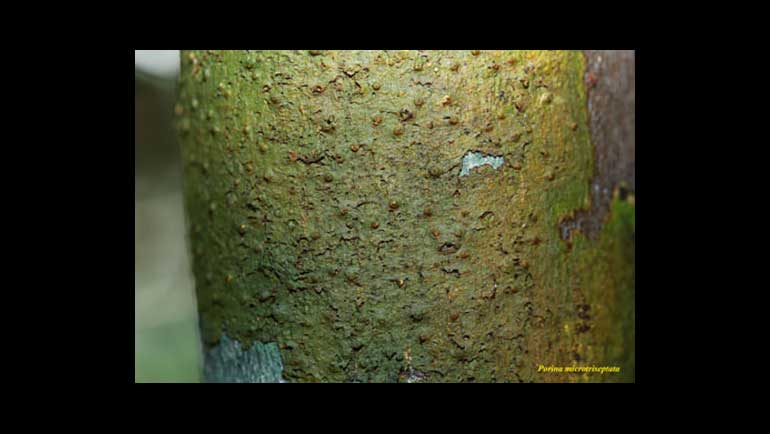 Dilmah Conservation's 'Novel Species Paving the Way for Biodiversity Conservation' programme supported Dr. Gothamie Weerakoon, Lichenologist and Environmentalist, in the discovery of 9 species of Lichen, new to science and 64 new Lichen records from Sri Lanka.

Professor Sarath Kotagama, Professor of Environmental Science, University of Colombo, Sri Lanka, once said during a Lichen workshop organized by Dilmah Conservation 'Be a lichen...lichens break things up and make it better'. Lichens are an immensely important species that is often overlooked by both the scientific community and the general public alike. Pioneers of plant succession, lichens change the surfaces on which they grow, making it possible for other species to grow on them. They provide shelter and camouflage to many species and are a source of food for some animals such as frogs, as well as for some human communities. Lichens are also used to produce dyes, cosmetics, medicine including herbal remedies and antibiotics, and perfumes. In addition, Lichens are an efficient carbon sinks and indicators of eco-system health.

Sri Lanka is believed to contain more than 2000 lichen species, unfortunately only about half of these are known, and have been recorded. Dr. Gothamie Weerakoon, a renowned Sri Lankan lichenologist and the first woman scientist in South Asia to hold the prestigious 'Annual Grantee Award' of the National Geographic Society, recently added to the current knowledge base on Lichens in Sri Lanka with her discovery of 9 lichen species new to science, and 64 new lichen records from Sri Lanka. This discovery, made with the support of Dilmah Conservation and the National Geographic Society, brings Dr. Weerakoon's total lichen discoveries to more than 360 20 of which are species that have never been described before. Some of these new species, including Heterodermia queensberryi, a lichen discovered within Dilmah's Queensberry tea garden, are described in Dilmah Conservation's book 'Fascinating Lichens of Sri Lanka' which is authored by Dr. Weerakoon herself.

The 9 new species are named, Astrothelium conjugatum, Heterodermia fragmentata, Lecanactis minutissima, Megalotremis cylindrica, Porina microtriseptata, Porina monilisidiata, Psoroglaena spinosa, Pyrenula multicolorata, and Schistophoron muriforme, all of which were discovered on the barks of trees.

Dilmah Conservation's 'Novel Species Paving the Way for Biodiversity Conservation' program, which supported this discovery, was initiated with the goal of generating scientific evidence of species as a means of elevating conservation practices. Including this recent discovery of 9 new lichen species, the program has thus far identified 31 new species in total - 11 species of frog have been discovered through the programme including a species of shrub frog named, Pseudophilautus dilmah, 2 species of gecko, one species of snake and 8 other species of lichen including one discovered within Dilmah Tea's Queensberry Estate and so named Heterodermia queensberryi.
Disclaimer Notice
These images are copyright protected and can only be used for Dilmah articles with due credit given.