Press release and images on Merrill J. Fernando Eco-Innovations Award Applicants Shortlisted from Dilmah
Menu
Dilmah Food Service
Integrity & Ethics
Dilmah Tea Inspired
Leisure and Hospitality
Knowledge & Training
Online Shop
Merrill J. Fernando Eco-Innovations Award Applicants Shortlisted
Merrill J. Fernando Eco-Innovations Award Applicants Shortlisted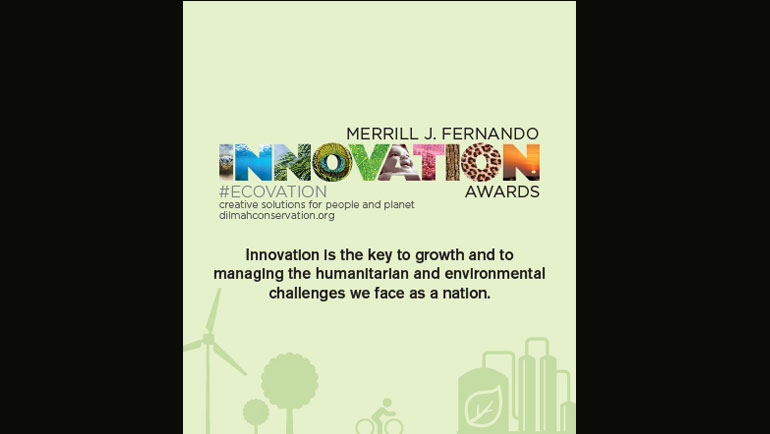 Warm congratulations to the shortlisted candidates of the Merrill J. Fernando Innovations Award!
"The capacity to solve problems exists within Sri Lanka, and it is opportunity that is lacking." Dilhan C. Fernando, Marketing Director, Dilmah Tea
Driven by firm belief in Sri Lanka's innovative capacity, and endeavoring to strengthen and promote sustainable Eco-Innovations in the country, Dilmah Conservation initiated the Merrill J. Fernando Eco-Innovation Awards. The award invited Sri Lankan's of all ages to submit innovative concepts and prototypes that address problems in the areas of Water, Waste, Biodiversity, Energy and Blue Economy. This invitation was met with an overwhelming response, with numerous submissions of high caliber being received.
The panel facilitators – Professors Ajith De Alwis and Sarath Kotagama, Dr. Sumith Pilapitiya and Mrs. Shiranee Yasaratne – recently released the shortlist for their award sectors. These innovations were selected based on award criteria which include innovativeness, practicality, replicability and technical soundness of the submission. During the next phase of the award scheme, the panel facilitators, along with selected experts in the relevant field, will interview each shortlisted candidate. Winners of the award will be selected based on these interviews.
The Merrill J. Fernando innovation award hopes to provide innovators with the opportunity and platform they require to develop their ideas and prototypes and facilitate its incorporation into society; thereby benefiting both the innovator and the country. Including overall prizes amounting to LKR 3.5 million, Dilmah Conservation will provide winners with guidance in commercializing their innovations. Winners will also be given the opportunity to introduce their innovation to the Patron and General members of Biodiversity Sri Lanka, who are blue-chip companies in Sri Lanka.
Disclaimer Notice
These images are copyright protected and can only be used for Dilmah articles with due credit given.