Press release and images on Members of the One Earth Nature Club learn snakes aren't all that bad from Dilmah
Menu
Dilmah Food Service
Integrity & Ethics
Dilmah Tea Inspired
Leisure and Hospitality
Knowledge & Training
Online Shop
Members of the One Earth Nature Club learn snakes aren't all that bad
Members of the One Earth Nature Club learn snakes aren't all that bad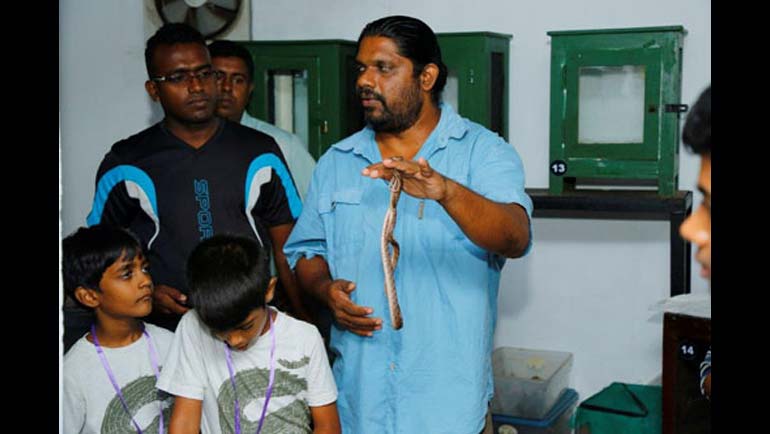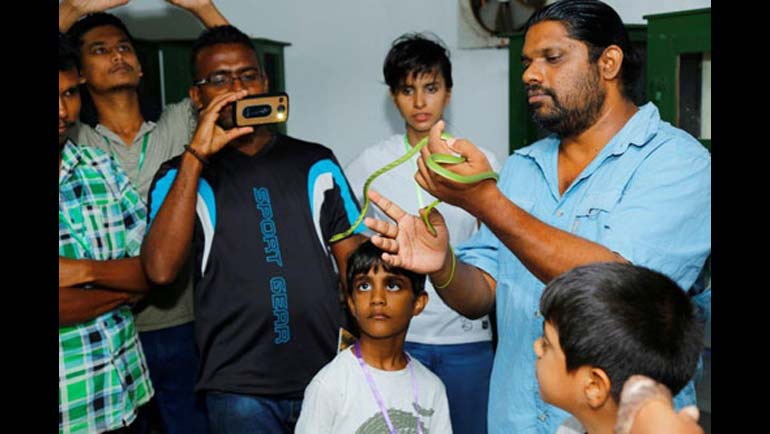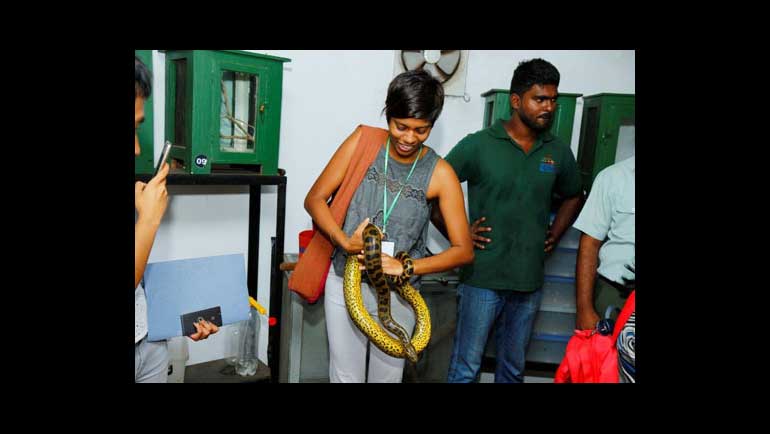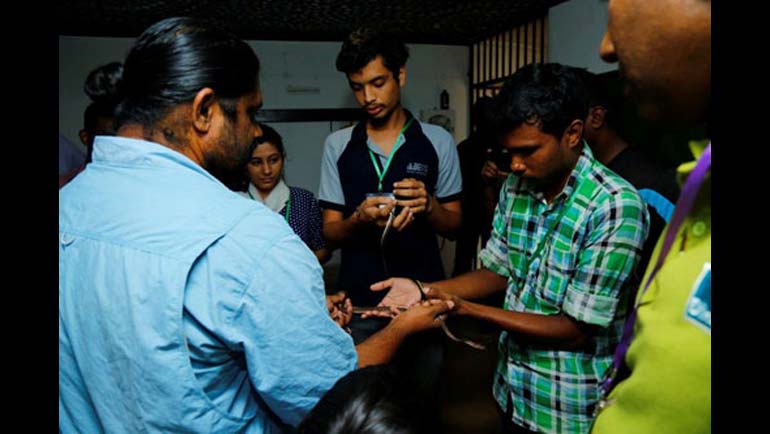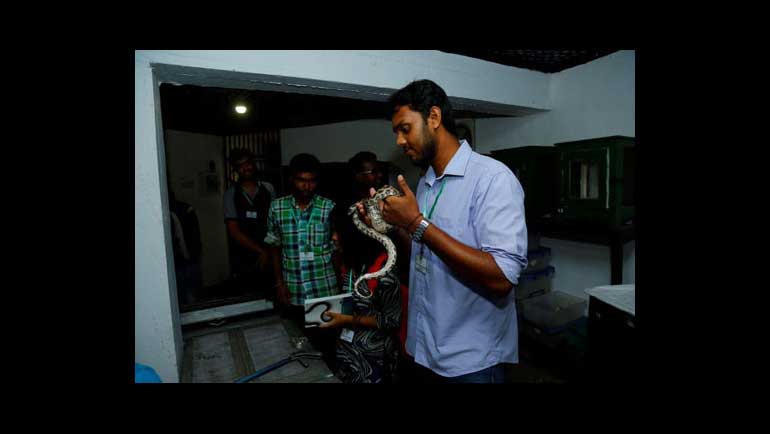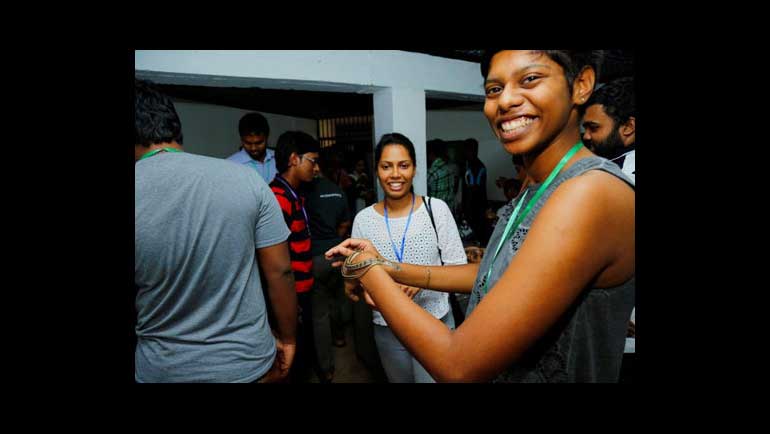 The second workshop organized for Dilmah Conservation's One Earth Nature Club took members to the National Zoological Gardens of Sri Lanka for a lesson on Snakes lead by Mr. Mendis Wickramasinghe a renowned expert in the field and author of Dilmah Conservation's publication 'Recognizing Deadly Venomous Snakes from Harmless Snakes of Sri Lanka'.

Snakes have long had an unfortunate reputation, often being the subject of aversion and fear. Mr. Mendis Wickramasinghe, an ardent lover of and an expert on these fascinating species, together with Dilmah Conservation, sought to rid the Nature Club members of this conception by giving members a practical lesson on Snakes at the National Zoological Gardens of Sri Lanka.

During the workshop members were taken to the Reptile House where Mr. Wickramasinghe demonstrated the behavior and adaptations of various species allowing members to hold species and observe for themselves. The practical lesson was followed by an illuminating lecture on the diversity of snake species in Sri Lanka, their ecological significance, the threats they face and how to tell apart venomous snakes from harmless snakes.

Dilmah Conservation firmly believes that direct exposure to nature and wildlife goes a long way in fostering love and respect for the environment and conservation. It is this belief that lead to the initiation of the One Earth Nature Club which aims to bring youth, who are fast becoming isolated from the natural world, closer to nature while also providing capacity building exercises with a view of nurturing scientific interest.
Disclaimer Notice
These images are copyright protected and can only be used for Dilmah articles with due credit given.