Press release and images on International Biodiversity Expert in Sri Lanka for Biodiversity Day from Dilmah
Menu
Dilmah Food Service
Integrity & Ethics
Dilmah Tea Inspired
Leisure and Hospitality
Knowledge & Training
Online Shop
International Biodiversity Expert in Sri Lanka for Biodiversity Day
for Biodiversity Day May 11, 2015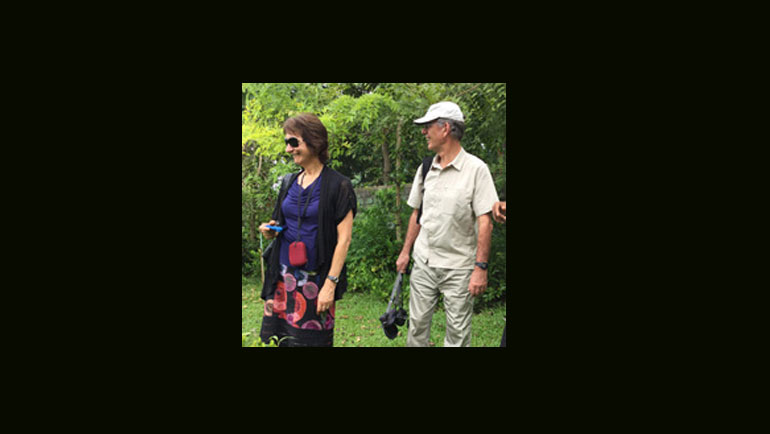 A public lecture on 'Creative Solutions that Combine Nature and Profit' by renowned biodiversity expert Prof. Bruce Clarkson will take place next week to commemorate the United Nations International Day for Biological Diversity, under the theme 'Biodiversity for Sustainable Development.'

Professor Clarkson, who is the advisor on biodiversity to the Government of New Zealand, is also the dean of the Faculty of Science and Engineering at New Zealand's University of Waikato and heads the Centre for Biodiversity and Ecology Research (CBER). He is recognised as one of New Zealand's foremost authorities on ecological restoration, and is currently conducting research on the restoration of indigenous biodiversity in cities. Prof. Clarkson is the recipient of the Loder Cup, New Zealand's premier conservation award, and is a member of the international expert panel developing the City Biodiversity Index to measure countries' progress in relation to the UNEP Convention on Biological Diversity.

The lecture is being jointly organised by Dilmah Conservation, the Sri Lanka Business and Biodiversity (B&B) Platform of the Ceylon Chamber of Commerce and Hatton National Bank.

Driven by the philosophy that 'business is a matter of human service,' Dilmah has not only employed sustainable practices in all its sectors, but it has taken the added initiative to ensure its 'business' does not adversely affect Sri Lanka's biodiversity. As a part of that effort, Dilmah Conservation conducts a number of projects around the country towards preserving the island's biodiversity in a sustainable manner. The establishment of the B&B Platform is one such initiative.

Even though Sri Lanka is among 25 biodiversity hotspots in the world, in recent years the island has been experiencing an alarming rate of biodiversity loss. And now, even the private sector has taken notice, which is how the B&B Platform came into being. A collaboration between Dilmah Conservation, the Chamber and IUCN, the Platform was established in 2012 to fulfill a need among Sri Lankan businesses that were sincerely invested in sustainable development and conserving the natural resources of the country. They wanted a mechanism through which the private sector could share experiences and best practices, and voice their needs and concerns in an attempt to strengthen the link between the business sector and biodiversity conservation.

The Platform, together with its partners and the private sector, is working on raising awareness and building new partnerships to address this pressing issue. Today, the Platform boasts of 27 Patron Members and 20 General Members.

The public lecture by Prof. Clarkson is open to the public and will take place at the HNB Tower auditorium Friday, May 22, at 5 p.m.

Disclaimer Notice
These images are copyright protected and can only be used for Dilmah articles with due credit given.