Press release and images on Gear up for summer! from Dilmah
Menu
Dilmah Food Service
Integrity & Ethics
Dilmah Tea Inspired
Leisure and Hospitality
Knowledge & Training
Online Shop
Gear up for summer!
Dilmah launches real fresh iced tea range in australia with three introductory flavours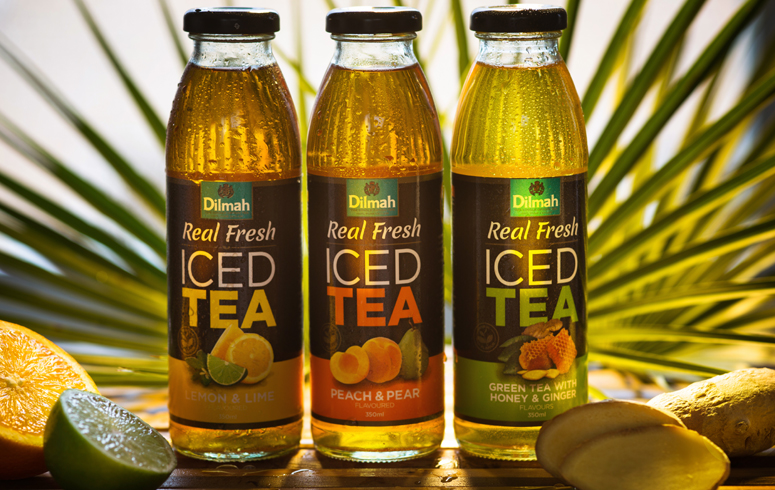 The Dilmah Real Fresh Iced Tea Range made its debut in Australia introducing three tantalizing flavours namely Lemon & Lime, Peach & Pear along with Honey & Ginger. The launch comes at a great time for Australia as they gear up for the summer months ahead. With temperatures that can sometimes soar upto 40 , these iced teas come as a welcome refreshing option. 
The tea leaves are grown at the Rilhena Estate in Sri Lanka, and are harvested and processed within hours of plucking so that they may retain their optimal quality in freshness and taste. In addition to this, the tea is well received due to its health qualities such as the absence of any form of additives, preservatives, artificial colours and flavours. 
Dilmah Real Iced Tea is available in Dan Murphys , Ritchies stores, Drakes stores and other selected Independent supermarkets nationally. 
Disclaimer Notice
These images are copyright protected and can only be used for Dilmah articles with due credit given.