Press release and images on Food for thought even in these difficult times from Dilmah
Menu
Dilmah Food Service
Integrity & Ethics
Dilmah Tea Inspired
Leisure and Hospitality
Knowledge & Training
Online Shop
Food for thought even in these difficult times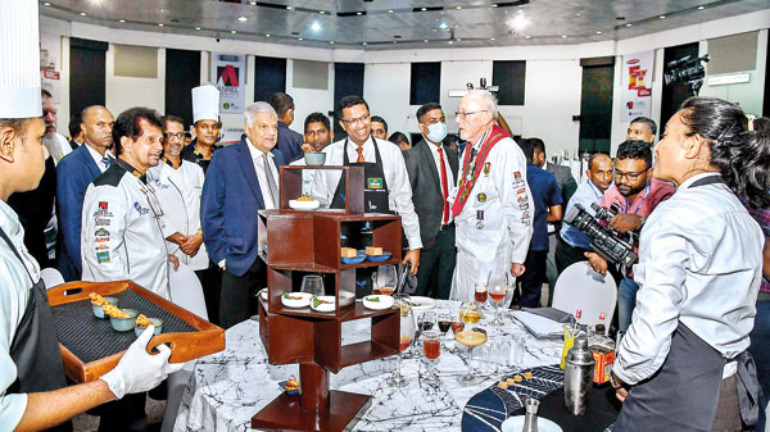 While the Government is challenged by food security issues for increasing numbers of the population, it has also to cater to the cuisine of tourists bringing in the foreign exchange. President Ranil Wickremesinghe who faces the twin dilemmas is seen at the Culinary Art Food Expo (CAFÉ) at the BMICH on Friday. It showcased the talent of Sri Lanka's culinary artists. He said that many new programmes would be implemented for the advancement of culinary art, including the establishment of a culinary arts school and the introduction of a system for ranking chefs.
Source: www.sundaytimes.lk/230611/news/food-for-thought-even-in-these-difficult-times-522626.html
Disclaimer Notice
These images are copyright protected and can only be used for Dilmah articles with due credit given.