Press release and images on Family with a Love Affair with Tea from Dilmah
Menu
Dilmah Food Service
Integrity & Ethics
Dilmah Tea Inspired
Leisure and Hospitality
Knowledge & Training
Online Shop
Family with a Love Affair with Tea
Talking about -Tea with Soul', Dilmah Founder Merrill J. Fernando and his son Dilhan on Bloomberg High Flyers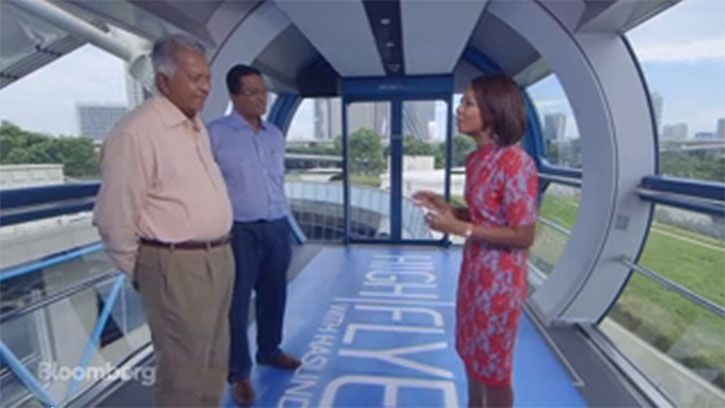 Dilmah Founder Merrill J. Fernando and his son Dilhan were featured on Bloomberg TV's High Flyer's programme on the 28th of August 2014. The programme hosted by Haslinda Amin had Merrill and Dilhan discussing the history of Dilmah, the Sri Lanka tea industry and Dilmah innovations which seek to integrate tea into a modern lifestyle while respecting the tea.
Merrill spoke of his long journey to bring Single Origin garden fresh tea direct to consumers thereby ensuring the sustainability of the Ceylon tea industry. Dilhan spoke of Dilmah innovations such as Tea Gastronomy, Tea Mixology and Real High Tea which are changing the face of tea around the world. In addition, both spoke of the unique company philosophy of seeing business as a matter of human service where 10% of the company's profits are invested in the MJF Charitable Foundation and Dilmah Conservation for the upliftment of our community and the conservation of our environment.
Click here
to view the interview.
Image Credit
: BLOOMBERG
Disclaimer Notice
These images are copyright protected and can only be used for Dilmah articles with due credit given.