Press release and images on Dilmah together with WWCT opens Leopard Conservation Station at Dunkeld Estate from Dilmah
Menu
Dilmah Food Service
Integrity & Ethics
Dilmah Tea Inspired
Leisure and Hospitality
Knowledge & Training
Online Shop
Dilmah together with WWCT opens Leopard Conservation Station at Dunkeld Estate
Dilmah together with WWCT opens Leopard Conservation Station at Dunkeld Estate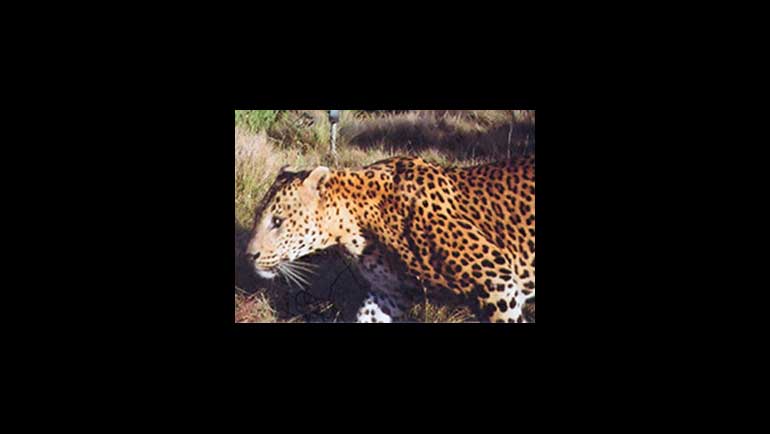 Dilmah's Conservation arm established the Dunkeld Conservation Station at Dunkeld Estate in Dickoya, on August 11 in a bid to promote human wildlife co-existence within the tea garden villages which are currently undergoing livelihood and land use change.

Dilmah Conservation spreads the ideology that business must go beyond commercial activities, to environment sustainability- a commitment fulfilled through various initiatives conducted in the areas of habitat and species conservation, environment education, protection of biodiversity etc.

Addressing the opening of the Dunkeld Conservation Station, Director MJF Group, Malik Fernando said that a recent spate of human-leopard related incidents and leopard deaths in the area prompted Dilmah to partner with The Wilderness and Wildlife Conservation Trust (WWCT) created by zoologist Dr. Andrew Kittle and ecologist Anjali Watson in this initiative. The work of this husband and wife team of wildlife researchers spans the whole of Sri Lanka with projects including identification of viable leopard populations in all habitat types across the island, verification of the importance of the leopard on the differing habitats in which it lives and gathering as much information as possible for an overall countrywide conservation plan.

While the Dunkeld Conservation Station will serve as an information centre for the visitors to the estate and guests of adjacent Ceylon Tea Trails; the luxury estate bungalows, the WWCT research team and field assistants based at the unit will primarily engage in research and conservation and awareness work - from monitoring leopard movements to educating the estate communities on peaceful coexistence with leopards.

Speaking at the opening, Anjali Watson said, in Sri Lanka, human-leopard incdents have not reached 'conflict levels' yet, however the sporadic incidents of leopard deaths/killings reported from estates from time to time requires immediate attention so as to avoid the escalation and thereby creation of a conflict situation. A better understanding of the actual level of threat to the leopards in these areas also needs to be quantified and it is hoped that with the establishment of this Conservation Station long term monitoring and conservation interventions can be put in place.
Disclaimer Notice
These images are copyright protected and can only be used for Dilmah articles with due credit given.