Press release and images on Dilmah School of Tea offers virtual tea inspiration in 20-minute webinar for tea lovers around the world from Dilmah
Menu
Dilmah Food Service
Integrity & Ethics
Dilmah Tea Inspired
Leisure and Hospitality
Knowledge & Training
Online Shop
Dilmah School of Tea offers virtual tea inspiration in 20-minute webinar for tea lovers around the world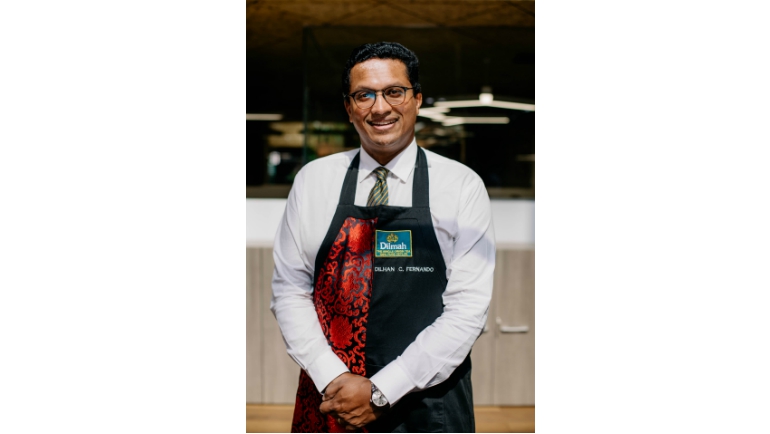 If you have ever wondered where tea gets its taste, or how to brew the perfect cup of tea, this one is for you. In the first of a series of 20-minute virtual sessions, Dilmah Tea present the story behind your cup of tea – and the answer to who really crafts your cuppa will amaze you. CEO of Dilmah and younger son of Founder Merrill J. Fernando, Dilhan will talk tea - what 'fresh tea' really means, where tea gets its taste, its variety, and finally learn the truth behind some of the most common myths in tea, like why size is a myth when it comes to tea.
Recognised for reimagining tea and sharing inspiration with hospitality professionals since 2009, the Dilmah School of Tea's new 20-minute webinar for all tea lovers is the first in a 12-part series that will present tea with the love, authenticity, and the sincerity of a tea grower. This tea knowledge to get conversations brewing while making sure that every sip is perfectly brewed.
Join us on the 26th of November 2020 from 3.00 pm to 3.20 pm (IST)
for a teatime that stirs passion and inspires magic beyond a cup of tea! Register free online on
https://bit.ly/2V1KeaF
Dilmah's School of Tea is a World Association of Chefs' Societies (WACS) recognized culinary education institution. The school offers a tea programme that seeks to inspire passion in tea through knowledge of the artisanal aspects of tea amongst hospitality professionals and consumers. The emphasis is on respecting tea while exploring the versatility of this natural herb in Tea Gastronomy, Food Pairing, and Tea Mixology
Disclaimer Notice
These images are copyright protected and can only be used for Dilmah articles with due credit given.