Press release and images on Dilmah Premium Luxury Leaf Tea Bags Made from Natural Sources and Compostable from Dilmah
Menu
Dilmah Food Service
Integrity & Ethics
Dilmah Tea Inspired
Leisure and Hospitality
Knowledge & Training
Online Shop
Dilmah Premium Luxury Leaf Tea Bags Made from Natural Sources and Compostable
Dilmah Premium Luxury Leaf Tea Bags Made from Natural Sources and Compostable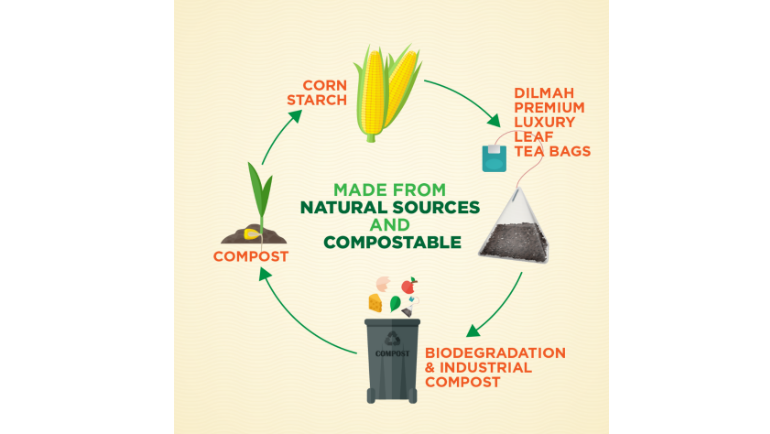 A McGill University study caused concern last week with its revelation of micro and nanoparticles of plastic released from nylon and PET pyramid teabags when steeped in hot water. We want to assure Dilmah Tea drinkers that none of our tea bags are made from the nylon mesh and PET that the researchers have studied and our pyramid teabags – which we call Luxury Leaf Tea bags - are made from bio-based (corn starch) PLA material from high-quality producers in Japan. These materials are independently tested for safety and meet European Commission regulation EU 10/2011 on plastic materials intended to come into contact with food. As a family business formed on the principles of Taste, Goodness and Purpose, we are committed to the safety and sustainability of our products and make every effort to adopt the best available packaging materials for our teas.
Please click here to view full detail regarding Dilmah sustainable packaging
Disclaimer Notice
These images are copyright protected and can only be used for Dilmah articles with due credit given.