Press release and images on Dilmah Launches Second Solar Power Plant from Dilmah
Menu
Dilmah Food Service
Integrity & Ethics
Dilmah Tea Inspired
Leisure and Hospitality
Knowledge & Training
Online Shop
Dilmah Launches Second Solar Power Plant
Dilmah Launches Second Solar Power Plant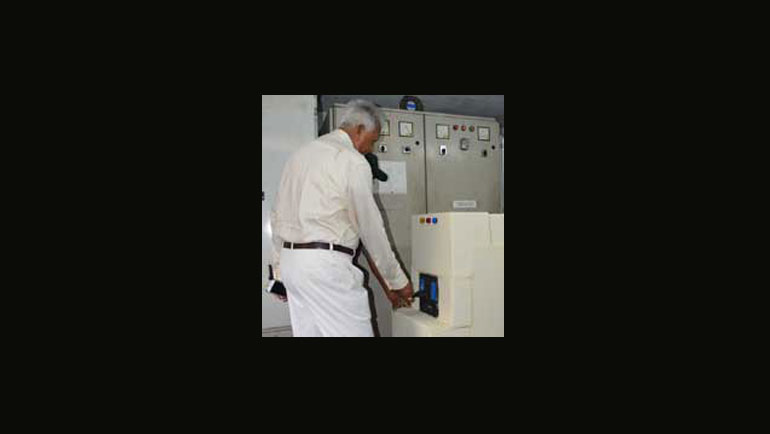 Taking another leap towards achieving carbon neutrality by 2017, Dilmah is proud to announce the launch of its new 150KW solar power plant. Together with the existing 100KW plant, the new set of panels make up one of the largest privately-held solar power generation plants in Sri Lanka.
Nature and the environment are intricately bound to the success of Dilmah. The outstanding quality of Ceylon Tea, to which Dilmah owes all of its triumphs, comes from a long withstanding connection held between the land and the communities in which Dilmah operates. Recognizing this, Dilmah vowed a core commitment to sustainability, pledging that all its operations will be bound by respectful and sustainable interaction with nature and the environment.
In keeping with this commitment, Dilmah Conservation, together with the University of Colombo performed a comprehensive analysis of Dilmah's Carbon Footprint in 2013. Results of this analysis were used to develop a Carbon Neutrality Action Plan to help the company reach its Carbon Neutral goals. The installation of the solar power plants is one of the many steps Dilmah has taken in reaching net zero carbon emissions.
Since January 2013, when the first plant was installed, the solar panels have produced approximately 440.95MWh of energy, averaging 11MWh, per month. The plant is already operating 15% beyond prior expectations and each consecutive year shows marked improvement in power generation. Thus far this year, the existing 100KW power plant has generated about 51MWh of energy.
Over the past 3 years, through the use of solar power, Dilmah has offset 172,854Kg of CO2 emissions, significantly reducing its Carbon Footprint. The addition of the new 150KW solar power plant will aid Dilmah to unremittingly increase its reliance and use of renewable energy in core operations. Dilmah's solar power generation can be tracked in real-time using this online monitoring portal.
Disclaimer Notice
These images are copyright protected and can only be used for Dilmah articles with due credit given.