Press release and images on Dilmah joins hands with Biodiversity Sri Lanka and the Lanka Institute of Cave Science to exploring hidden biodiversity in Sri Lankan caves from Dilmah
Menu
Dilmah Food Service
Integrity & Ethics
Dilmah Tea Inspired
Leisure and Hospitality
Knowledge & Training
Online Shop
Dilmah joins hands with Biodiversity Sri Lanka and the Lanka Institute of Cave Science to exploring hidden biodiversity in Sri Lankan caves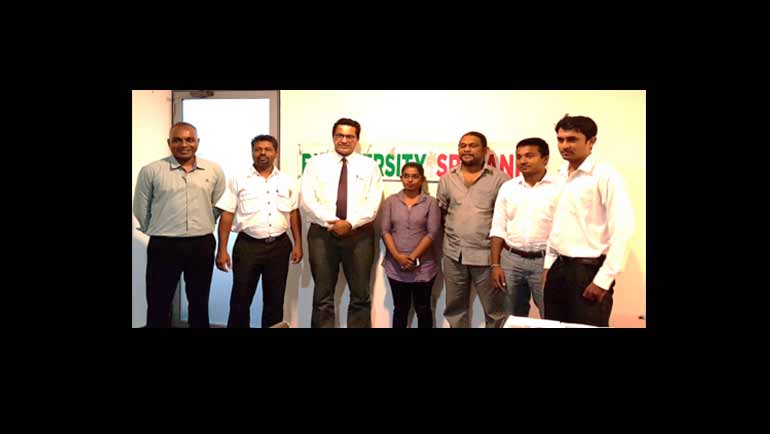 With a view to exploring hidden biodiversity in the dark caves of Sri Lanka, Biodiversity Sri Lanka signed an Agreement recently with its Patron Member Dilmah Ceylon Tea Company on behalf of Dilmah Conservation. The technical partner in this initiative will be the Lanka Institute of Cave Science (LICAS).
Rock shelters, tunnels and perpetually dark caves occur in large numbers in Sri Lanka. Their importance to food security, public health and sustainable economies has largely gone unnoticed andunexplored by scientists, researchers and naturalists. Throughout history these perpetually dark caves have been feared, respected and admired but their biota has for long years gone unnoticed because naturalists reasoned that conditions in them were too tough for life. Since 1689 when the eyeless salamander (Proteus anguinus) was discovered in a dark cave in Slovenia in south central Europe, many countries have focused on cave biodiversity and have recorded insects, crustaceans, mollusks, chilopods, diplopods, arachnids, fish, amphibians, bats, reptiles and birds.
Sri Lankan dark caves have been threatened by improper landscape management and disturbances due to unregulated cave tourism. Guides are untrained and management guidelines and guide training materials are non-existent. As almost no dark caves in Sri Lanka have been surveyed and none are legally protected for their biodiversity. Thus there is an urgent need to identify and protect key sites for cave biodiversity nationally. The Project is being implemented by Biodiversity Sri Lanka in collaboration with Lanka Institute of Cave Sciences (LICAS).
The project will determine species richness in each cave explored, identify and characterize key sites for conservation in terms of their biological, economic and cultural values and determine threats to these sites by establishing their associated human-cave interactions. Key outcomes will be trained community leaders and students through learning-by-doing in cave surveys and data analysis, enhanced local awareness and management capacity and a better knowledge of cave-dwelling fauna and flora. This will result in several conservation outcomes with long-lasting implications.
Disclaimer Notice
These images are copyright protected and can only be used for Dilmah articles with due credit given.