Press release and images on Dilmah Conservation to launch Common Forest Trees of Sri Lanka from Dilmah
Menu
Dilmah Food Service
Integrity & Ethics
Dilmah Tea Inspired
Leisure and Hospitality
Knowledge & Training
Online Shop
Dilmah Conservation to launch Common Forest Trees of Sri Lanka
'I strongly believe that in order for us to protect nature we must first share a love of it' -Merrill J. Fernando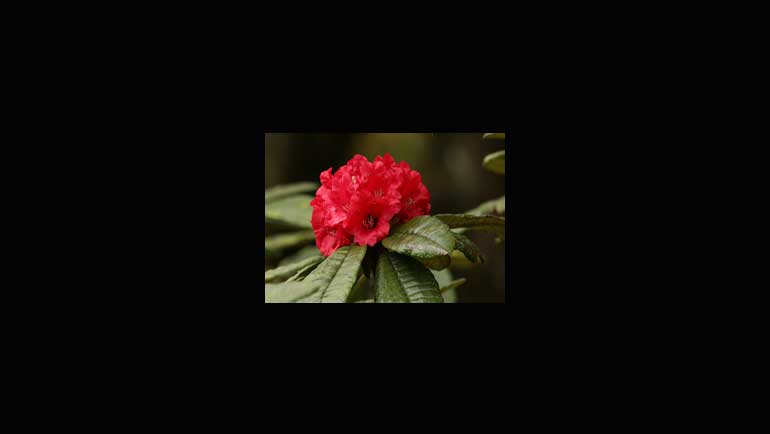 Understanding the fragility of our environment and the importance of its preservation Dilmah Conservation's newest publication, 'Common Forest Trees of Sri Lanka', authored by Dr. Sudheera M.W Ranwala, Dr. A.H. Magdon Jayasuriya and I.A.D Nadeesha Dilrukshi, hopes to create a change in the mindset and attitude of society towards the environment by re-igniting a love and respect for it that seems to have been slowly lost with the dawn of the Digital age.

Sri Lanka, though a small island nation, is remarkably home to a variety of forest types, a result of the varying soil, rainfall and altitude present throughout the country as well as its unique geographical location. This latest addition to Dilmah Conservation's publication series, 'Common Forest Trees of Sri Lanka', provides a comprehensive understanding of these diverse forest types and their corresponding trees along with a detailed guide identifying more than 100 common forest trees in Sri Lanka, ranging from dry zone to wet lowland to montane forest trees.

The publication also holds additional features such as the tallest and widest tree recorded in Sri Lanka, trees which hold religious and historical significance such as the 'Jaya Sri Maha Bodhiya' (recorded to be the oldest tree in the world), protected trees and the tree with the largest inflorescence, all of which are fascinating facts that may not be known to many. Trees that we may see on a daily basis but often go unnoticed, may hold various medicinal and Ayurvedic properties and may be used for various purposes. Dilmah Conservation hopes that with this publication the importance of conserving our forests and trees will be successfully conveyed to society, primarily the younger generation, through the unveiling of their hidden significances.

Dilmah will be hosting the launch of 'Common Forest Trees of Sri Lanka' on the 31st of August, 2016, with the respective experts of the field along with the authors in attendance. To celebrate this "green" event Dilmah will be launching their newest tea in the Dilmah t-Series range, the Park Estate Emerald Green Special OP. Following the launch, the book will be available for retail at both Dilmah t-Lounge outlets, located at Chatham Street and Arcade Independence Square.
Disclaimer Notice
These images are copyright protected and can only be used for Dilmah articles with due credit given.