Press release and images on Dilmah Conservation Launches Sustainable Apiculture for the Conservation of Bees from Dilmah
Menu
Dilmah Food Service
Integrity & Ethics
Dilmah Tea Inspired
Leisure and Hospitality
Knowledge & Training
Online Shop
Dilmah Conservation Launches Sustainable Apiculture for the Conservation of Bees
'Bee a Keeper' is a cross-cutting initiative to promote the sustainable use of bees in agriculture and related ecosystems.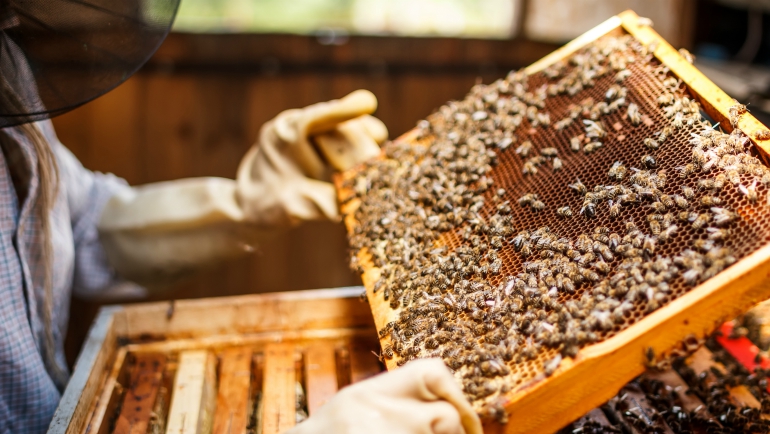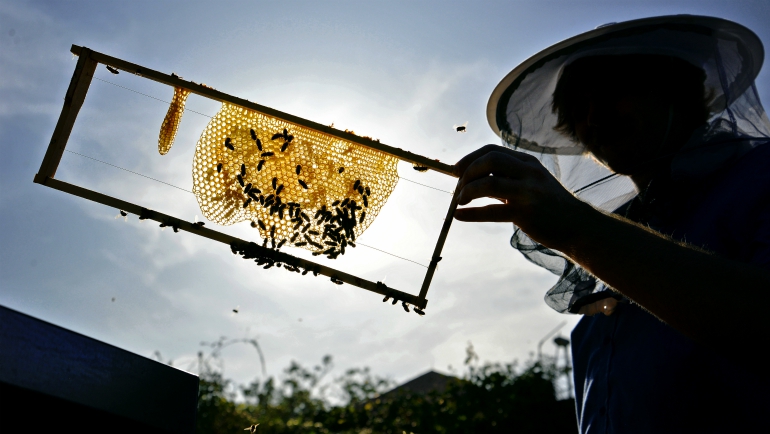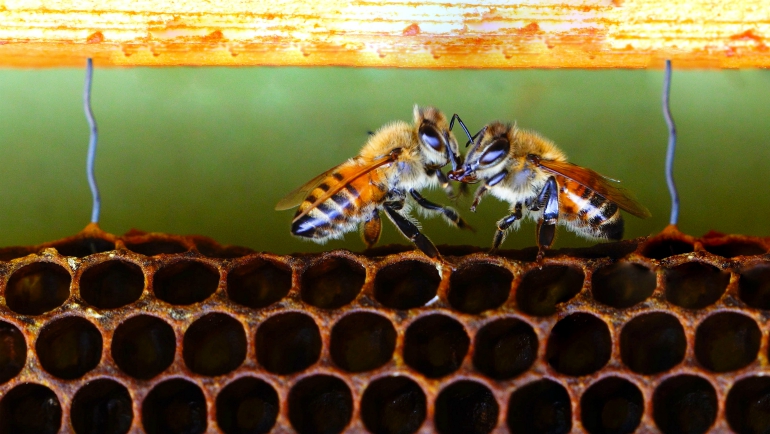 Recognizing the important role of bees and their links to biodiversity and human livelihoods, conservation and sustainable use is a priority. 'Bee a Keeper' is a cross-cutting initiative to promote the sustainable use of bees in agriculture and related ecosystems. Its main goals are monitoring bee decline, addressing the lack of taxonomic information on bees, assessing the economic value and the economic impact of apiculture and conserving bees in Sri Lanka.

On International Bee Day 2020, Dilmah Conservation will launch 'Bee a Keeper: Sustainable Apiculture for the Conservation of Bees', an initiative that will be rolled out across Sri Lanka and will function through six identified hubs across the island. This project aims to raise awareness on the value of sustainable beekeeping, evaluate the present status of wild bee populations, study the chemistry of honey variants and create replicable apiculture models to uplift communities and improve livelihoods.

Bees provide a range of ecosystem services that contribute to the wellbeing of people whilst maintaining the planet's life support systems. However, much remains undocumented about the conservation status of most bee species. The global conservation status of just 483 bee species has been assessed by the IUCN, most of which were 'data deficient' in 2019.

With a decline in bee populations, there has been a surge of research focusing on the drivers of bee decline and the impacts on provisioning ecosystem services. The One Earth Centre for Climate Change Research and Adaptations in Nawalapitiya will function as the project's research hub. The research will include wild bee surveys, to collate the effects of habitat loss, pesticide use, the proliferation of parasites, availability and diversity of forage and climate change have on bee populations in Sri Lanka.

Wild and managed bees provide integral ecosystem services with ecological, economic and social value. Parallel to the research, Dilmah Conservation will set up apiaries and bee colonies in Nawalpitiya, Middeniya, Endana, Kalkudah & Kalpitiya. Each centre will advocate for and maintain sustainable systems ranging from establishing honey-producing cottage industries for villagers, preparing regional pollen keys and pollen calendars for foraging plants to establishing honey collection and processing centres and crafting unique flavour profiles for honey.

Although the beekeeping sector is fast evolving around the globe, the most vulnerable people frequently have the least access to beekeeping information and trainiang they need. Good quality training will demonstrate how livelihoods might be improved by using affordable beekeeping methods or by maximising the value of the products that can be achieved with the resources available to producers. In addressing this knowledge gap, Dilmah Conservation's Endana Research Station and the Dilmah Conservation centre in Moratuwa will function as education and training hubs, disseminating knowledge backed by research and technical expertise.

Dilmah Conservation will collaborate closely with the Rajarata University of Sri Lanka to implement the 'Bee a Keeper: Sustainable Apiculture for the Conservation of Bees' initiative. Senior Lecturers at the Rajarata University in Etymology Dr.Anura Sirisena & Dr.Nalaka Geekiyanage will lead the research and provide technical expertise for this project.

Dilmah was founded on the knowledge of its enduring connection to the land and the surrounding communities in which it operates. Dilmah Conservation is a symbol of Dilmah's comprehensive commitment to minimizing its impact on the planet, to fostering respect for the environment and ensuring its protection by encouraging a harmonious co-existence of man and nature and the sustainable use of the environment.










Disclaimer Notice
These images are copyright protected and can only be used for Dilmah articles with due credit given.