Press release and images on Dilmah Conservation Launches New Arboretum Project from Dilmah
Menu
Dilmah Food Service
Integrity & Ethics
Dilmah Tea Inspired
Leisure and Hospitality
Knowledge & Training
Online Shop
Dilmah Conservation Launches New Arboretum Project
Dilmah Conservation Launches New Arboretum Project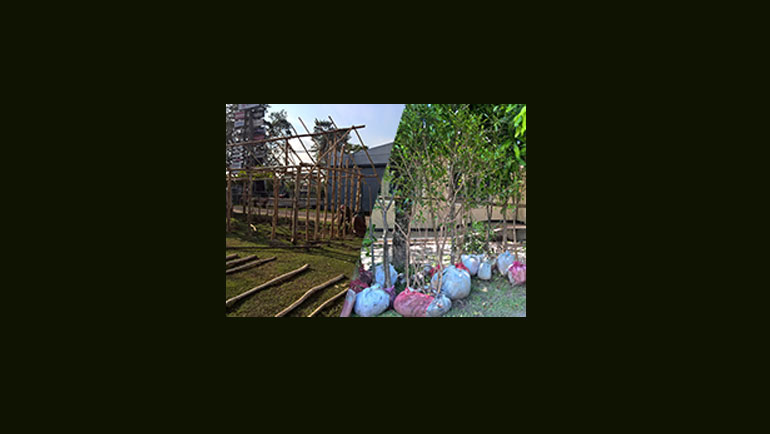 Dilmah Conservation (DC) will be launching its newest project to construct the country's first arboretum in an urban area. Situated at DC's Sustainable Agriculture Research Centre (DCSARC) in Colombo, the arboretum will house 500 different types of flora.
The primary objective of establishing the arboretum is to educate the general public on identification of fauna and their value to the environment and to society, while also promoting greener, healthier and more sustainable lifestyles. In addition to the 500 different types of plants and trees, the arboretum will also house a model reservoir and a paddy field to educate Sri Lanka's general public on the benefits of protecting forests and our other natural resources.
"We all know that forests and trees are important to our survival, but with increasing urbanisation, more needs to be done to protect and enhance green cover in our neighborhoods," said Mr. Dilhan C. Fernando, director marketing of Ceylon Tea Services PLC. "Our ancestors who have seen and experienced natural forests understand their value.
However, our younger generations, particularly those growing up in urban areas, sometimes have never even seen a forest so they have little comprehension of how interconnected our lives are with our environment. This is what the arboretum hopes to address. Better education and awareness will hopefully translate into people becoming active participants of safeguarding our environment."
A recent study by the FAO reports some good news about global efforts against deforestation. During the past 25 years, the rate of deforestation worldwide has reduced by more than 50 percent. This has been possible because of various strategies that range from better government policies and improved forest management practices to greater awareness and the involvement of local communities in protecting forest lands.
Dilmah Conservation's reforestation activities in Sri Lanka follow two strategies that include the actual increase of forest cover through tree planting and creating greater awareness to better educate the public. The arboretum project will complement DC's "Greening the East" reforestation initiative.
For the past six years, the "Greening the East" project has been working to improve green cover in Sri Lanka's eastern region by collaborating with local communities to plant a total of 500,000 cashew trees. While economically empowering local communities through the planting of these cash crops, the project also seeks to mitigate the detrimental effects of deforestation. The new arboretum will not only help demonstrate the natural beauty of forests but will also show the vital role trees play in our society with their significant social and ecological roles such cleaning the air, protecting and cleaning water, and supporting biodiversity. More directly for humans, trees help conserve energy, increase the value of our homes and essentially provide significant economic benefits.
Despite the encouraging trend with regard to reduced deforestation rates, since 1990 the Earth has lost an amount of forest cover the size of South Africa, so there is still a lot more work that needs to be done. With these initiatives in Sri Lanka, Dilmah Conservation hopes to start building a consensus within the country on the need to safeguard and enhance Sri Lanka's forest cover and encourage the general public to do more on their own to protect the natural environment within their communities.
Disclaimer Notice
These images are copyright protected and can only be used for Dilmah articles with due credit given.