Press release and images on Dilmah Conservation Celebrates the First Ever World Wildlife Day with the Department of Wildlife Conservation from Dilmah
Menu
Dilmah Food Service
Integrity & Ethics
Dilmah Tea Inspired
Leisure and Hospitality
Knowledge & Training
Online Shop
Dilmah Conservation Celebrates the First Ever World Wildlife Day with the Department of Wildlife Conservation
Dilmah Conservation Celebrates the First Ever World Wildlife Day with the Department of Wildlife Conservation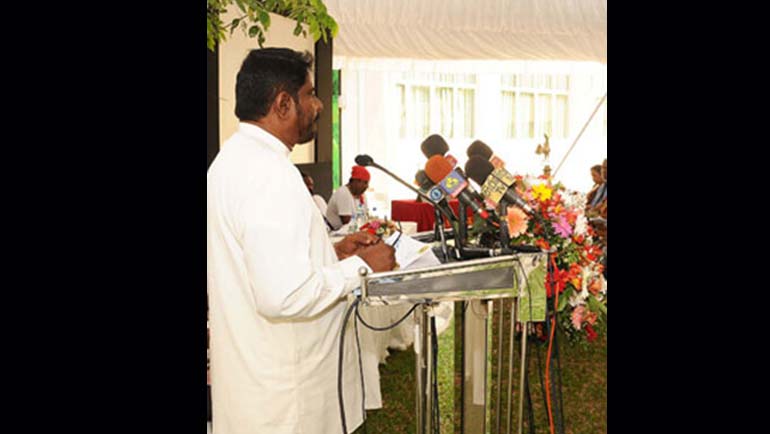 On the 20th of December 2013, the United Nations General Assembly proclaimed the 3rd of March as World Wildlife Day, marking the day on which the landmark Convention on International Trade in Endangered Species of Wild Fauna and Flora (CITES) was held in 1973.
The commemoration of World Wildlife Day was intended to raise awareness on the world's wild flora and fauna, and highlight their immense ecological, aesthetic and economic value to humankind. Further, this dedicated day recognises the role and importance of CITES in preventing crimes against wildlife, which have varied harmful impacts on not only the environment, but society and the economy. Sri Lanka, which has been recognised as one of 25 biodiversity hotspots in the world, is known for its wealth of biodiversity and array of endemic species. As such, measures for conservation must be proactively pursued and promoted in order to protect these natural treasures and the essential ecosystem and other services they provide, for future generations.
The Department of Wildlife, Sri Lanka hosted a special event at their premises in Battaramulla to celebrate World Wildlife Day on Monday 3rd March 2014. This occasion was held under the patronage of Hon. Vijith Vijayamuni Zoysa, Minister of Wildlife Resources Conservation, who highlighted the importance of wildlife as a national resource which needs to be protected from exploitation. The Secretary to the Ministry of Wildlife Resources Conservation Mr. B.K.U.A Wickramasinghe, the Secretary to the Ministry of Postal Services Mr. Hemasiri Fernando, representatives of Dilmah Conservation, and members of the Veddah and Ahikuntika/Telengu communities were also in attendance.
Dilmah Conservation actively works in the fields of inland and marine species and habitat conservation and in supporting nature and environmental education towards encouraging wider appreciation for Sri Lanka's wealth of biodiversity. Notable among these initiatives, is the support extended to the Udawalawe Elephant Transit Home which falls under the purview of the Department of Wildlife, towards improving facilities and the information resources available to visitors.
In line with the aims of this partnership, Dilmah Conservation recently launched a key publication on the Udawalawe National Park authored by Professor Sarath Kotagama, detailing its diverse resident plant and animal life. A copy of the Pictorial Guide to Udawalawe National Park was presented by representatives of Dilmah Conservation to Hon. Minister Zoysa who lauded this valuable effort and pointed out the necessity of having other dedicated publications documenting Sri Lanka's other national parks. A commemorative postage stamp was also launched at this event to mark Sri Lanka's contribution to the first ever World Wildlife Day.
Disclaimer Notice
These images are copyright protected and can only be used for Dilmah articles with due credit given.