Press release and images on Dilmah at Art Deco festival Napier from Dilmah
Menu
Dilmah Food Service
Integrity & Ethics
Dilmah Tea Inspired
Leisure and Hospitality
Knowledge & Training
Online Shop
Dilmah at Art Deco festival Napier
2nd, March 2016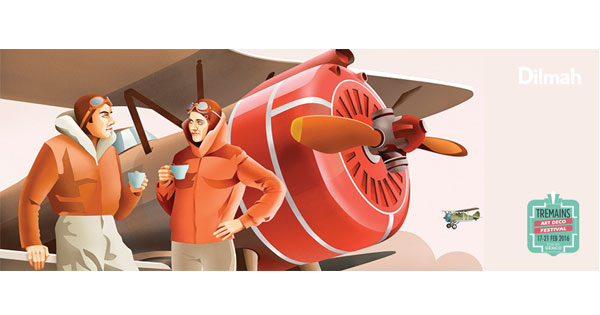 The
Dilmah Family
took part in the popular
Art Deco festival in Napier, New Zealand
. This year the international ambassador Merrill J. Fernando and his family hosted two new ticket-only events created by the Dilmah team. The Dilmah High Tea Affair featuring
Global High Tea Challenge
maestros Laurent Lourdeac and Camile Furminieux who recreated one of their award-winning high tea masterpieces along with a selection of the finest teas. The High Tea Master of Ceremonies was Celebrity chef Simon Gault.
The second event was the Dilmah Highwire Mixology Extravaganza which showcased pre-dinner tea based cocktails whipped up by some of the top mixologists in the land.
Further, this year the festival also featured the largest concentration in the world of vintage Rolls-Royce automobiles.

Breakfast at the University of Auckland Business School
Speaking at The University of Auckland Business School MBA group breakfast, the Dilmah family shared that creating value for society is the purpose of their business; how Dilmah goes beyond simply running a successful business to working towards human service and positive environmental benefits. The breakfast had a record attendance which also included Professor Richard W. Brookes.
Disclaimer Notice
These images are copyright protected and can only be used for Dilmah articles with due credit given.