Press release and images on Dilmah Always Teatime Challenge - Christmas Edition from Dilmah
Menu
Dilmah Food Service
Integrity & Ethics
Dilmah Tea Inspired
Leisure and Hospitality
Knowledge & Training
Online Shop
Dilmah Always Teatime Challenge - Christmas Edition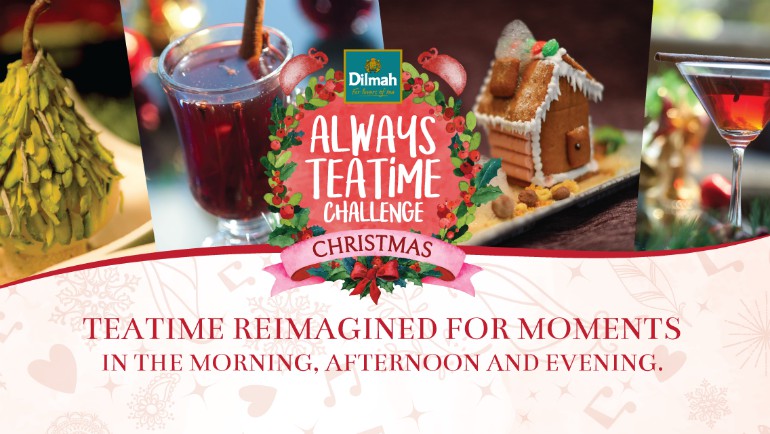 Dilmah is conducting its 2nd consecutive online Christmas Challenge this season. After receiving 100's of inspiring entries from over 30 countries last year, we are excited to see how the Dilmah lovers of tea will share their Christmas tea inspiration with us through our latest competition.
Teatime reimagined for moments in the morning, afternoon and evening.
Teatime isn't a single occasion, it's a series of tea inspired moments in the morning, afternoon and evening. This Christmas, Dilmah challenges contestants of any age or profession to create a 21st Century Christmas Teatime for moments in the Morning, Afternoon or Evening. In return, prizes worth over 00 will reward the most creative lovers of tea with everything from a year's supply of tea to personalised teatime treasures!
Entry Period - 15th November to 15th December 2017
Send in your entry today:
http://bit.ly/2AjqRlm
Disclaimer Notice
These images are copyright protected and can only be used for Dilmah articles with due credit given.