Press release and images on Developing Pragmatic Approaches to Reversing Biodiversity Decline from Dilmah
Menu
Dilmah Food Service
Integrity & Ethics
Dilmah Tea Inspired
Leisure and Hospitality
Knowledge & Training
Online Shop
Developing Pragmatic Approaches to Reversing Biodiversity Decline
Developing Pragmatic Approaches to Reversing Biodiversity Decline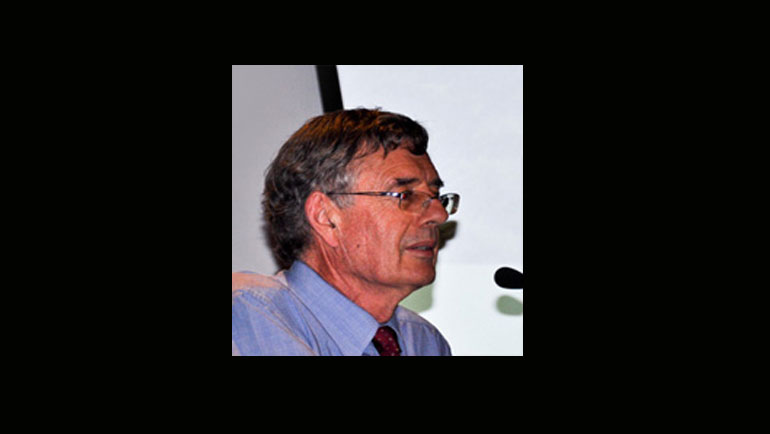 Urban restoration is the new frontier of conservation, and we must achieve super co-operation if we are to reverse biodiversity decline. That was the message of renowned biodiversity expert Prof. Bruce Clarkson at this year's Biodiversity Day event in Colombo, May 22nd.
Delivering the keynote address on the theme of "Creative Solutions that Combine Nature and Profit," Prof. Clarkson called for integrated approaches to addressing biodiversity decline while pointing out that development will continue to place.
"To make progress with reversing biodiversity decline, you cannot have an adversarial resource management model where developers and conservationists are in conflict," Prof. Clarkson urged. "Business and biodiversity can and must be compatible because we need each other to make this work."
Prof. Clarkson is a native of New Zealand, which has a long history of conservation. Currently, 30% of New Zealand's land area has been set aside as national parks and reserves. But as Prof. Clarkson pointed out, "putting something in a reserve legally is not the same thing as protecting it."
New Zealand has adopted several other strategies that also appear to be working. One method is setting up "natural heritage parks," which involve reconstructing ecosystems to their original state. Another is the development of "biodiversity sanctuaries" to promote local conservation where communities are galvanised into looking after their own backyards. Another strategy that has shown results in New Zealand is the "guardianship model": Looking after the place where you live. "Making a living but treating the environment softly and sustainably," as Prof. Clarkson put it. "In recent years, we have been very effective in convincing private land owners to set aside parts of their own property (for conservation)," Prof. Clarkson said.
This year's theme for International Biodiversity Day – "Biodiversity for Sustainable Development" – highlighted the interconnected nature between humans and biodiversity. "The most important thing we need to do is to reconnect humans with the environment, not have the environment separate from humans but connect it to humans, and especially connect it to children," Prof. Clarkson stressed.
Ecosystems, worldwide, are declining and being degraded for many of the same reasons such as habitat loss, land use change and intensification, and climate change. According to Prof. Clarkson, to reverse this decline, a coordinate partnership approach is essential rather than competing for resources.
The lecture was organised by Dilmah Conservation, together with the Sri Lanka Business and Biodiversity (B&B) Platform of the Ceylon Chamber of Commerce and Hatton National Bank.
Click here to watch the full lecture by Prof. Clarkson on pragmatic strategies that are helping reverse biodiversity decline.
Disclaimer Notice
These images are copyright protected and can only be used for Dilmah articles with due credit given.