Press release and images on Conserving Sri Lanka's Unique Island Biodiversity from Dilmah
Menu
Dilmah Food Service
Integrity & Ethics
Dilmah Tea Inspired
Leisure and Hospitality
Knowledge & Training
Online Shop
Conserving Sri Lanka's Unique Island Biodiversity
Conserving Sri Lanka's Unique Island Biodiversity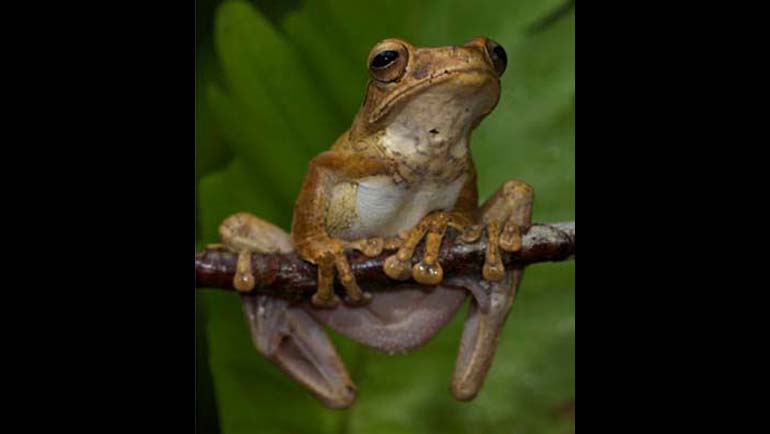 To mark the International Day for Biological Diversity 2014 declared by the United Nations, the Sri Lanka Business and Biodiversity Platform of the Ceylon Chamber of Commerce hosted a special event discussing this year's international theme 'Island Biodiversity', on the 22nd of May 2014 at the HNB Auditorium, HNB Towers, Colombo 10.
The keynote address of the evening conducted by Dr. Madhava Meegaskumbura on 'Island Biodiversity Significance for Sri Lanka' reflected on the designation made by the United Nations General Assembly as 2014 being the 'International Year of Small Island Developing States'. Dr. Meegaskumbura is a Senior Lecturer in the Faculty of Science at the University of Peradeniya and a Ziff Environmental Postdoctoral Fellow at the Harvard University Centre for the Environment and Museum Comparative Zoology. He currently serves as Co-Chairman of the Amphibian Specialist Group Sri Lanka (IUCN/SSC) and is a member of Frog Red listing Authority.
The presentation highlighted the importance of islands' diverse flora and fauna, and the evolution of this process over centuries. By drawing on Sri Lanka as an example, Dr. Meegaskumbura explained how the unique ecosystems of islands enhance global biodiversity; he highlighted the amphibians of the island focusing on species of frog, stating that amphibians are good indicators of a healthy ecosystem as they provide numerous ecological services including pharmaceutical value, pest and disease control, and keeping habitats pristine. The speaker further explained that Sri Lanka currently records four genera of endemic amphibians, differentiating their habitats as canopy dwellers, shrub dwellers, rock dwellers and litter dwellers. It was established that climatic parameters play a major role in the breeding patterns of frogs, as seen through their historical evolution. However, even though Sri Lanka is an identified amphibian hotspot, over time a dramatic decline in their numbers has been observed.
Dr. Meegaskumbura went on to describe the criteria required for the title 'Biodiversity Hotspot' and how Sri Lanka fits this definition, as do may island nations. "It needs a minimum of 1500 vascular plants in the habitat to be endemic… There are implications of the biogeography as well. Currently there are 34 Biodiversity Hotspots in the world. SL along with Western Ghats of India is one such Biodiversity Hotspot," Dr. Meegaskumbura said.
Another interesting aspect of the address was founded on island biota relationships, focusing on the radiation effect. The presentation made clear that radiation existing in island localities cause morphological changes in species in order for them to adapt to particular habitats, enhancing diversity over millions of years. Research on this subject revealed that, over 40 million years ago, an amphibian family migrated to Sri Lanka. Over the years, they were subject to localized radiation, giving rise to different morphological changes resulting in the diversification of species.
Interestingly, and contrary to common conservation practices seen across the globe, Dr. Meegaskumbura concluded that the preservation of rich island biodiversity is of prime concern in relation to the conservation of individual species.
The Sri Lanka Business & Biodiversity Platform was launched at the Corporate Citizen's Awards on Monday the 12th November 2012 at Cinnamon Grand, Colombo, Sri Lanka. The Business & Biodiversity (B&B) Platform was initiated by IUCN, the International Union for Conservation of Nature, together with the Ceylon Chamber of Commerce (CCC), and Dilmah Conservation, as a resource bank for businesses. The platform is a multifaceted tool that acts as a private sector led forum based on knowledge networking. It is a forum for businesses to learn easily and actively, obtain technical support, share information, knowledge and experience, promote best practices and dialogue with state and civil society partners on biodiversity conservation issues pertaining to their businesses.
Disclaimer Notice
These images are copyright protected and can only be used for Dilmah articles with due credit given.