Press release and images on Ceylon Bold Tea and the Elephant Transit Home from Dilmah
Menu
Dilmah Food Service
Integrity & Ethics
Dilmah Tea Inspired
Leisure and Hospitality
Knowledge & Training
Online Shop
Ceylon Bold Tea and the Elephant Transit Home
Dilmah's new black tea, Ceylon Bold, is inspired by Sri Lanka's bold and beautiful Asian elephant population, whose survival it is helping to conserve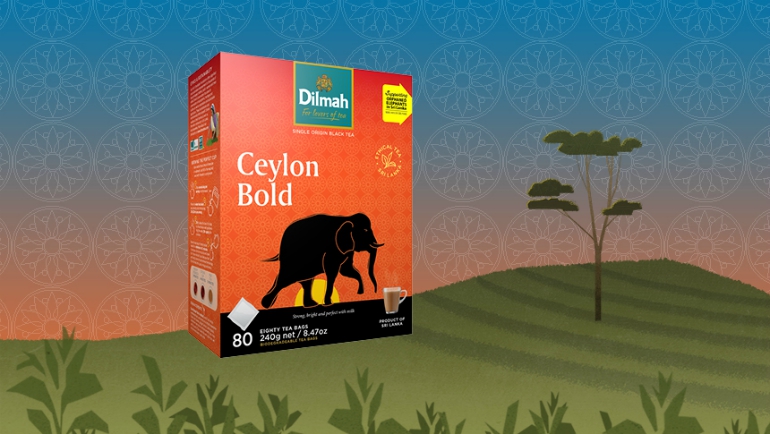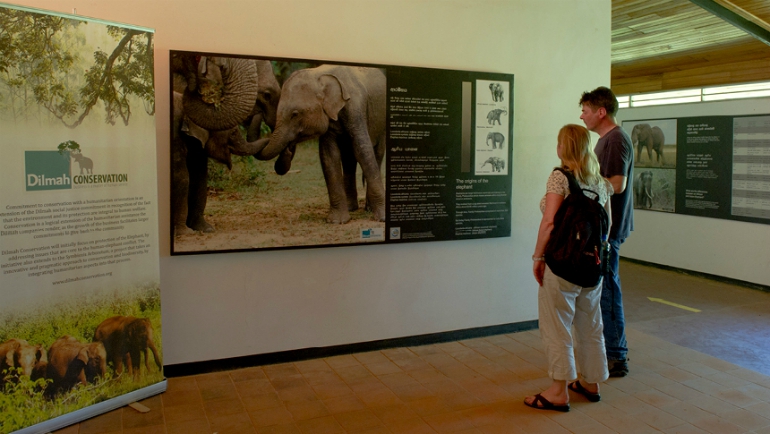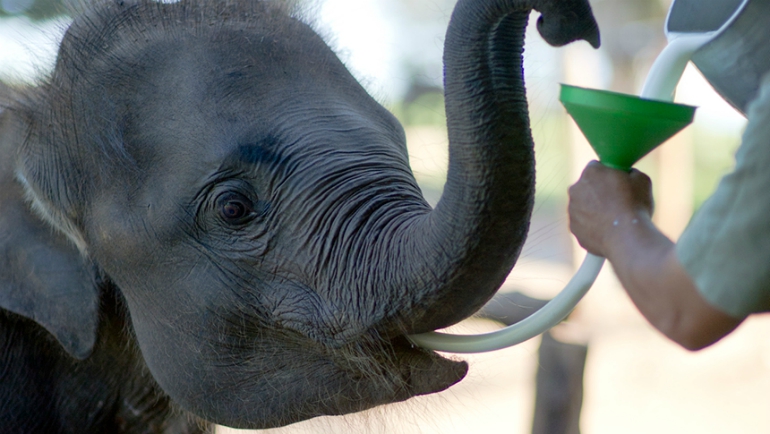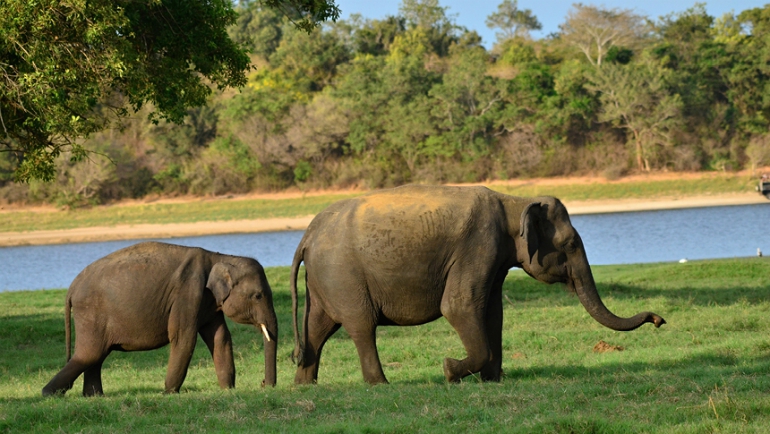 Asian elephants, the bold and beautiful, strong but gentle giants of Sri Lanka's forests, are the inspiration behind Dilmah's new black tea, Dilmah Ceylon Bold.
The tea, which comes in packs of 80 teabags containing more tea per bag (3g compared to 2g in the regular Dilmah Premium tea), is also bold and strong, but has the distinctive Ceylon flavour profile of a bright-tasting beverage that's full of character.
A majestic Asian elephant adorns Dilmah Ceylon Bold's packaging, which also features information about Sri Lankas Elephant Transit Home (ETH) and the work Dilmah Conservation does in Sri Lanka with the orphaned calves. A minimum of 15% pre-tax profits from all tea sold by Dilmah goes directly into work carried out by the MJF Charitable Foundation and Dilmah Conservation with Ceylon Bold highlighting the important work being done for these beautiful creatures.
Most of us will remember 2020 as a year when our movements were restricted; a year where we were locked down in our homes, or at least in our countries, as Covid-19 swept the world.
But 2020 has meant the opposite for one lucky resident of the Elephant Transit Home (ETH) at Sri Lanka's Udawalawe National Park who has just experienced his first taste of freedom in eight years.
The tale of Ted, an orphaned baby elephant rescued in 2012 with a special connection to New Zealand, is just one of many success stories made possible by the support of Dilmah Tea's Dilmah Conservation elephant rehabilitation programme.
Named after Sir Graham "Ted" Henry, the coach of the All Blacks at the helm when they won the 2011 Rugby World Cup, the baby elephant was one of 40 young elephants being cared for at the ETH when he was adopted by the Dilmah Conservation team.
Eight years later, after careful nourishment and rehabilitation with minimal human interaction, Ted was released back into the wild in May along with 19 other juvenile calves from the ETH. This followed a successful soft release programme where the calves were gradually introduced to their new environment over several months and taught to look after themselves.
A few months down the track and so far, so good - ETH staff and vets are delighted with the progress of the herd, who are all adapting well to their newfound freedom.
A commitment to knowledge-based elephant conservation
Merrill J. Fernando, the founder of Dilmah, has built his global family tea business around the connection to the land and communities in which it operates in Sri Lanka. As the company has grown, so too has its awareness of the need to minimise its impact on the planet and foster respect for the environment.
Dilmah Conservation was launched in 2007 to focus on environmental and wildlife conservation efforts and is one of several philanthropic initiatives funded by Dilmah Tea that cover dozens of projects.
Elephants like Ted and Baby Dilmah, another adopted calf who turns 3 this month, form a significant part of Sri Lanka's history and culture. They also play an important role in the nation's ecosystem, contributing to the health and maintenance of its forests.
Helping to conserve the elephants' survival is a priority for the organisation. As well as sponsoring the care of the two elephants, it established and maintains a comprehensive Elephant Information Centre at the national park to help raise awareness and knowledge about these clever animals and the many dangers they face. It also helps to improve the transit home's facilities and utilities.
It supports research projects too, through partnerships with the Department of Wildlife Conservation of Sri Lanka and the Centre for Conservation and Research.
Caring for a national treasure
You don't have to look too hard to find terrible stories of mistreated elephants, and Sri Lanka is sadly no exception.
The internationally acclaimed Elephant Transit Home was founded in 1995 to provide protection for orphaned or abandoned elephant calves between the ages of 1 to 5 years who are not yet able to survive in the wild. To date a total of 139 elephants have been re-introduced to the wild, thus making it the most successful reintroduction programme in the world. The young elephants receive special care from the organisation's experienced team who slowly re-introduce them to the forest as soon as they are ready.
The transit home was also established to help shine a light on the many threats these majestic animals face on a daily basis, such as the tragic event that left Baby Dilmah an orphan in 2017.
Her mother Veena was fatally wounded by a hunter's "jaw-bomb", an explosive device hidden in food designed to maim or kill wildlife. Veena battled to survive for several days and continued to feed Baby Dilmah while villagers and wildlife officials tried to save her life, but in the end her wounds were too severe and she died.
Dilmah Conservation immediately pledged to care for the orphaned calf which is now healthy and well and just two years away from being released back into the wild, able to fend for herself.
For more information about the work of Dilmah Conservation, visit Dilmahconservation.orgOriginal article written for VIVA Magazine September 2020
Disclaimer Notice
These images are copyright protected and can only be used for Dilmah articles with due credit given.