Press release and images on Celebrating World Wetlands Day 2014 from Dilmah
Menu
Dilmah Food Service
Integrity & Ethics
Dilmah Tea Inspired
Leisure and Hospitality
Knowledge & Training
Online Shop
Celebrating World Wetlands Day 2014
Celebrating World Wetlands Day 2014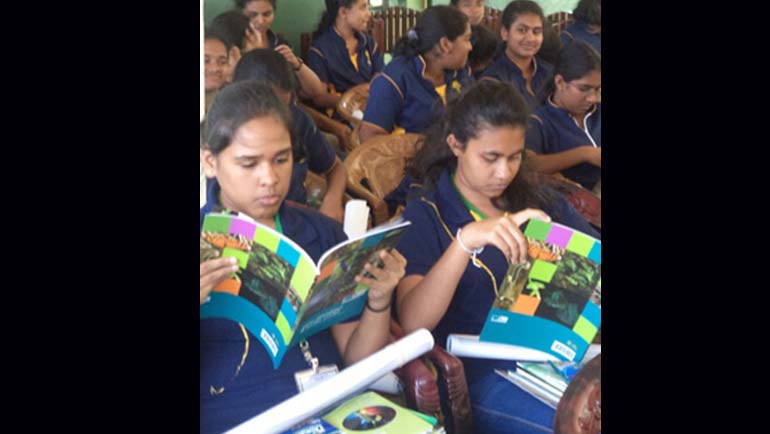 The Department of Wildlife Conservation hosted a special educational programme at the Wilpattu National Park organised by Mahamaya Girls' College, Kandy to commemorate World Wetlands Day on 2nd February 2014. This two-day event was held with the participation of 140 students and 20 teachers representing nature clubs from six schools including Trinity College Kandy, Dharmaraja College Kandy, St. Anthony's College Kandy, St. Thomas's College Mount Lavinia and Visakha Vidyalaya, Colombo.
The main aim of the programme was to promote greater awareness on Wilpattu -Sri Lanka's largest national park spanning 131,693 hectares- which contains over sixty natural lakes and a large leopard population.
Students were provided the opportunity to engage in small group excursions around the park under the guidance of Wildlife Officers who educated them on Wilpattu's resident flora and fauna comprising elephants, sloth bears and numerous birds such as the Sri Lanka Jungle fowl, and reptiles such as the Mugger Crocodile. Students were encouraged to present their findings to other groups to learn more about the park's biodiversity in an interactive forum and were also given the chance to compete in a nature quiz and attend a series of special lectures on the importance of wetlands. Students also participated in a hands-on photography training programme conducted by the Department of Wildlife Conservation.
In support of this programme, Dilmah Conservation presented all participating students with a set of nature books, endorsed as a part of an initiative to support accessible nature and environmental education and highlight the importance of conserving Sri Lanka's natural heritage. Publications included: Jaiva Vividhathwaye Sri Lankeeya Urumaya (Our Biological Heritage) which provides an illustrated overview of Sri Lanka's rich biodiversity, An Introduction to Common Spiders and Recognising Deadly Venomous Snakes from Harmless Snakes of Sri Lanka.
These field guides on species were compiled by Dilmah Conservation to improve awareness among the general public, dispel misconceptions and draw attention to the important role played by creatures such as snakes and spiders in maintaining the balance of ecosystems. These books will no doubt serve as a valuable resource for young nature enthusiasts and help motivate further learning.
Disclaimer Notice
These images are copyright protected and can only be used for Dilmah articles with due credit given.