Press release and images on Building community partnerships through biological corridors from Dilmah
Menu
Dilmah Food Service
Integrity & Ethics
Dilmah Tea Inspired
Leisure and Hospitality
Knowledge & Training
Online Shop
Building community partnerships through biological corridors
Building community partnerships through biological corridors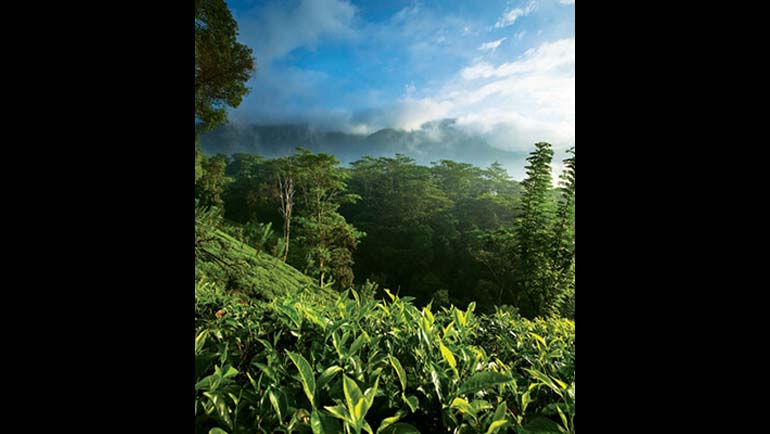 In a pioneering community-centred initiative aimed at enhancing the biodiversity of Sri Lanka's small forest areas, Dilmah Conservation has been working towards establishing a biological corridor linking the Pita Kanda and Valan Kanda forest areas in the Nivithigala Divisional Secretariat of the Ratnapura District.
Biological corridors connecting fragmented landscapes by encouraging re-vegetation help protect and enrich the habitats of both flora and fauna. A rapid biodiversity assessment of the forest patches was conducted under the guidance of Professor Devaka Weerakoon from the University of Colombo and Professor Sinhakumara from the University of Sri Jayawardenepura as a means of identifying suitable plants to foster specific habitats and facilitate the movements of small mammals and birds. Further, in order to ensure greater sustainability and facilitate community ownership of the project with a view of fostering wider environmental awareness and responsibility, Dilmah Conservation completed a participatory socio-economic assessment focused on identifying prevalent needs and scope for involvement with community members.
The initiative was met with an extremely favourable response from the villagers of Uda Delwala due to its responsiveness towards mitigating landslides which have affected the area in the past resulting in widespread damage. As such, with the endorsement of the Nivithigala Divisional Secretary, a Memorandum of Understanding was signed between Dilmah Conservation and the Uda Delwala Rural Organisation (UDRO) which represents over 85% of the local community. The UDRO will be responsible for mobilising residents for tree planting and facilitating local awareness programmes at village and school level.
Nine individual volunteers have also been enlisted to set up plant nurseries with the support of Dilmah Conservation, which will seek to cultivate 1700 indigenous plants including Terminalia arjuna (Kumbuk), Humboldtia laurifolia (Karanda), Madhuca longifolia (Mee), Dipterocarpus zeylanicus (Hora), Harpullia arborea (Naa Imbul), Shorea affinis (Beraliya Dun), Mesua ferrea (Diya Naa), Caryota urens (Kithul) and Bhesa ceylanica (Pelen) which are commonly found in wet zone forests. This venture will also see the introduction of special compostable bags made of biodegradable raw materials, by Dilmah Conservation.
These eco-friendly bags can be directly planted with the sapling and degrades into compost that enriches the soil with carbon, contributing to soil fertility and the retention of water.
It is anticipated that the ceremonial planting of these trees will take place on the 5th June 2014, marking World Environmental Day, with the participation of community members including government representatives, religious leaders and staff and students from the local school.
Disclaimer Notice
These images are copyright protected and can only be used for Dilmah articles with due credit given.