Press release and images on Brew 1867 by Dilmah opens latest outlet at Hatch. from Dilmah
Menu
Dilmah Food Service
Integrity & Ethics
Dilmah Tea Inspired
Leisure and Hospitality
Knowledge & Training
Online Shop
Brew 1867 by Dilmah opens latest outlet at Hatch.
Sri Lanka's leading Grab 'n' Go + Café + Restaurant network Brew 1867 by Dilmah, launched its latest outlet at Hatch: the grand central of innovation at the historic city of Fort.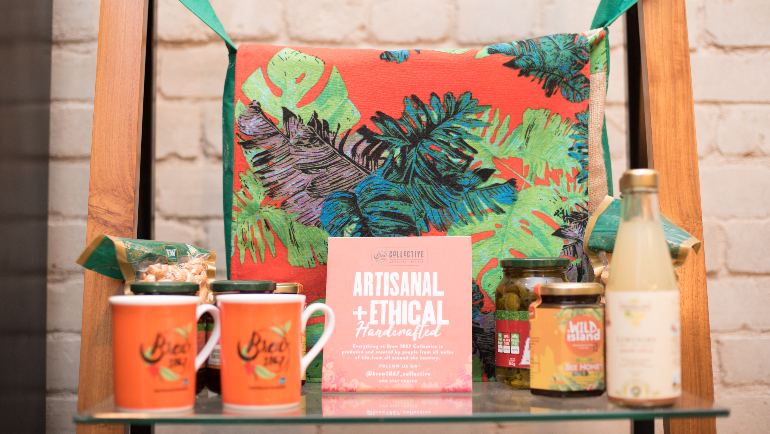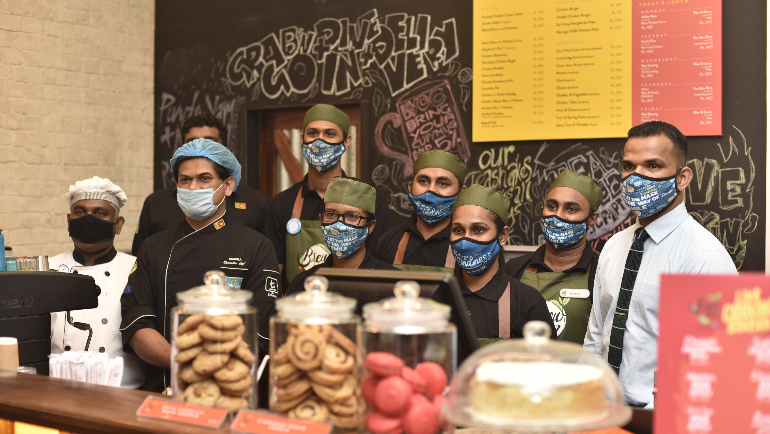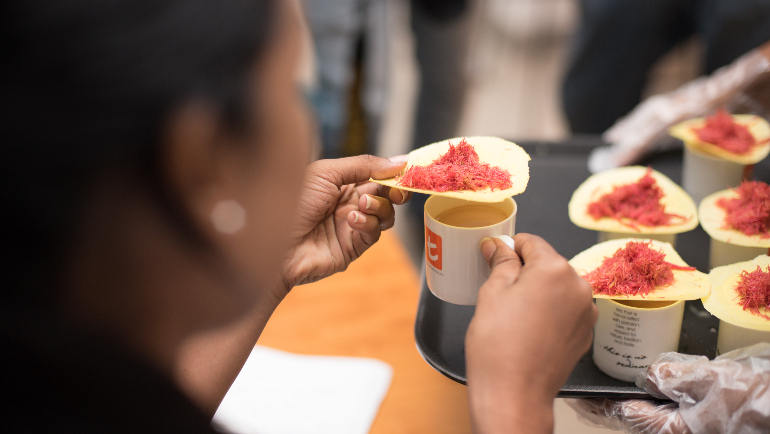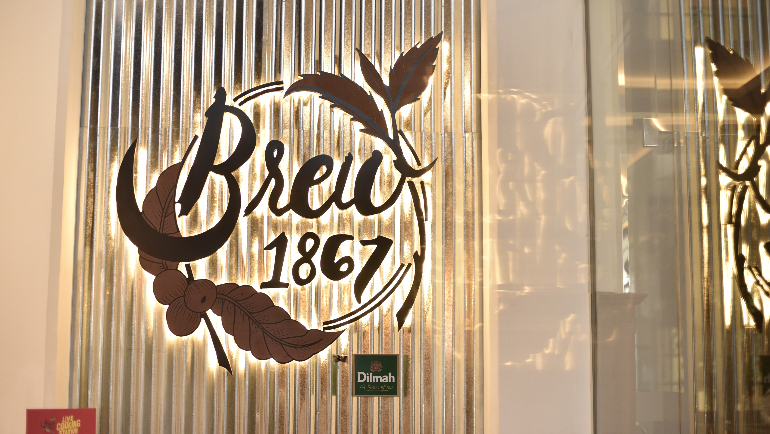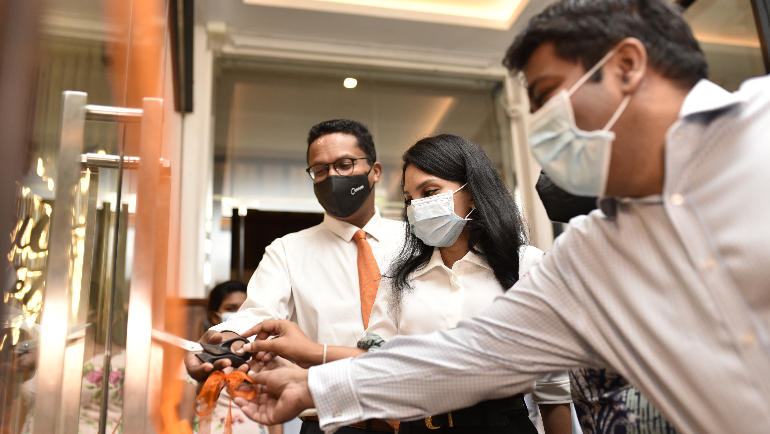 Hatch Works has been steadily growing in popularity among Colombo's young working community as a friendly and effective co-working space, making it the natural choice for Brew 1867 by Dilmah to open its next outlet. The launch took place last Wednesday (10th March), and was graced by CEO of Dilmah Tea – Dilhan C. Fernando, Co-founders of Hatch Works – Jeevan Gnanam and Brindha Selvadurai-Gnanam, and other distinguished guests.

Brew 1867 by Dilmah is Sri Lanka's leading network of Grab 'n Go + Café & Restaurants that has set a new trend in conceptualising a healthy yet indulgent menu for dine-in or pick up. While the outlets themselves are cosy and welcoming, most items are pre-packed to enable on-the-go access to meet the time constraints of today's corporate and business-oriented lifestyles.

Their menu includes breakfast and lunch options, sweet and savoury snacks – cakes, cookies, salads and sandwiches, Ceylon tea and coffee, and intriguingly unique concoctions based on the two brews – tea shakes, smoothies, mocktails and a whole lot more. In fact, the name 'Brew 1867' pays homage to the year in which Ceylon coffee, once a significant export commodity, gave way to the birth of the now globally-acclaimed Ceylon tea.

The opening at Hatch also saw the launch of several new signature items and the introduction of on-location live cooking of items such as Kos Koththu, Mongolian Rice, and Steamed Rice with Prawn Curry. Other additions include the Sweet Sandwich Range – Strawberry Sando and Kiwi Sando, as well as a new range of healthy beverages that include Mango & Strawberry Iced Tea, Blueberry Tea Shake, Peach & Clove Iced Tea, Purple Yam with Almond Milk and Honey and fresh juices with bees' honey. Interestingly, Brew at Hatch has also introduced a few nostalgic pairings that will take you right back to your childhood, such as hot tea paired with Bombai muttai (cotton candy).

The new items are an extension to an already comprehensive menu which continually endeavours to support local produce, sustainability and fair trade. The significance of these virtues in Dilmah's work ethic is evident in their novel decision to invite selected local artists to complete a mural at the Hatch outlet with artwork that symbolises sustainability, humanitarian service, nature/conservation and the beautiful tea gardens of Sri Lanka – along with the central theme of Ceylon tea and coffee. This, too, was initiated at the launch.

Following the swelling success at Brew 1867 by Dilmah's older outlets on Nawam Mawatha, World Trade Center and Flower Road, the partnering with Hatch Works seems like the ideal next step for this local brand of global standards. After all, both Brew and Hatch strive to move forward with innovation, creativity and unique offerings to the local community.
Disclaimer Notice
These images are copyright protected and can only be used for Dilmah articles with due credit given.