Press release and images on The VIP launch of "Artist Playground By Pullman" at pullman dubai creek city centre in partnership with Ifdc's pret a cover™ buyers lane an astounding success! from Dilmah
Menu
Dilmah Food Service
Integrity & Ethics
Dilmah Tea Inspired
Leisure and Hospitality
Knowledge & Training
Online Shop
The VIP launch of "Artist Playground By Pullman" at pullman dubai creek city centre in partnership with Ifdc's pret a cover™ buyers lane an astounding success!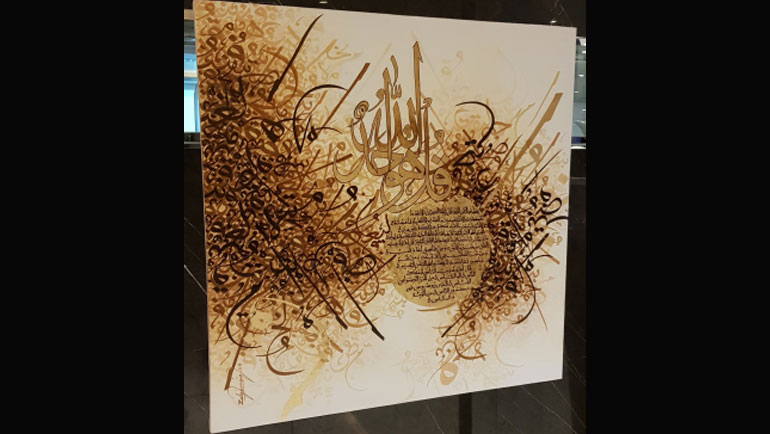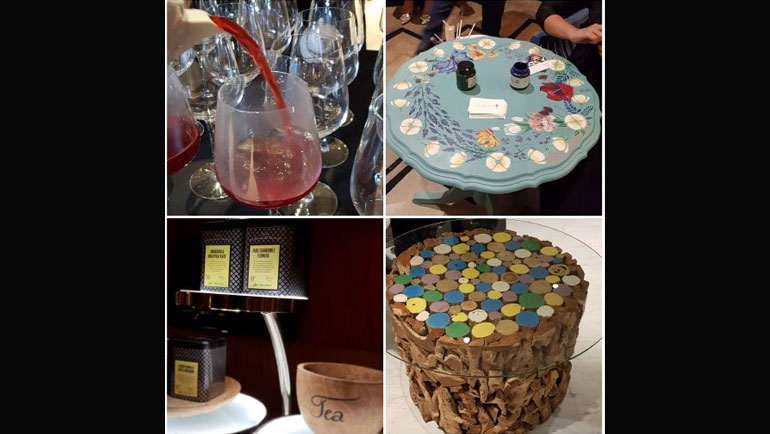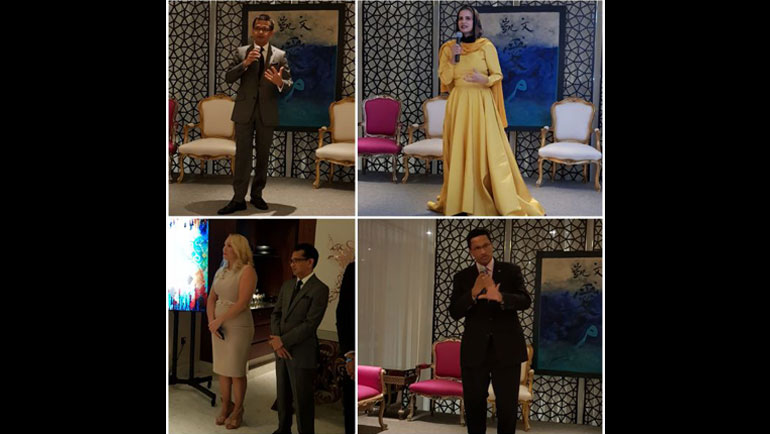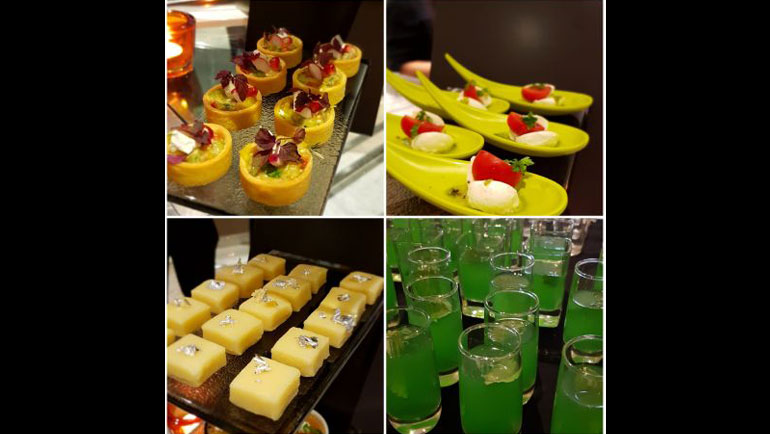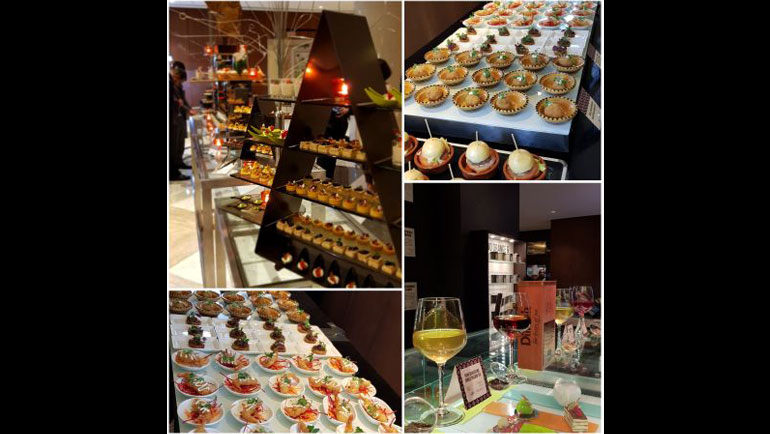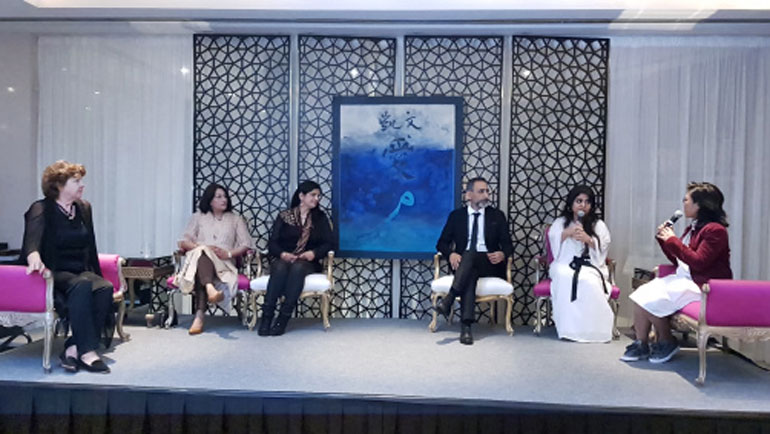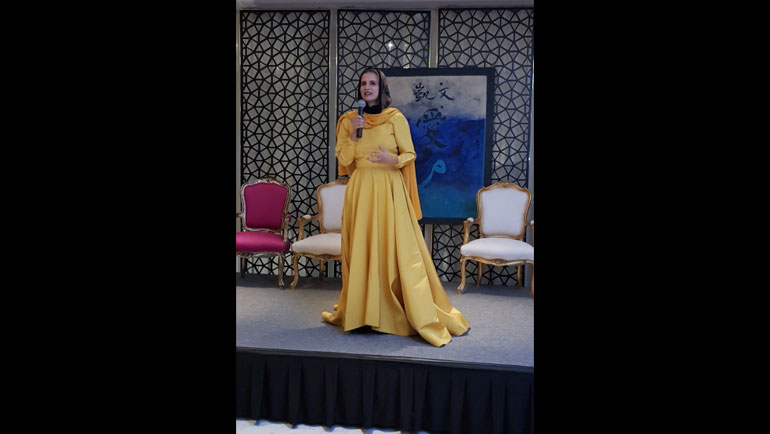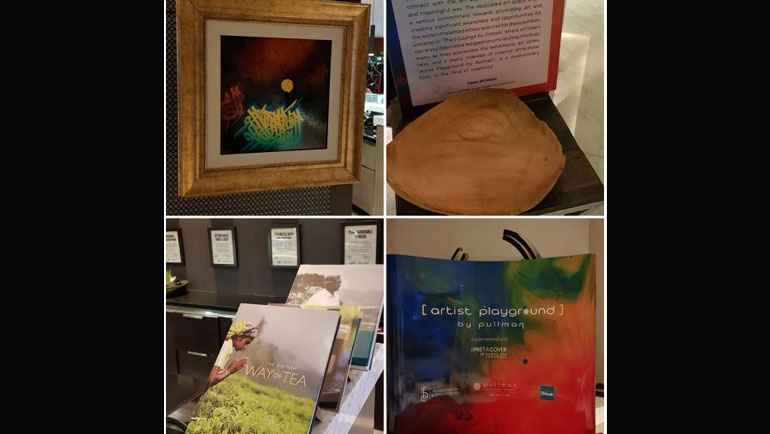 Pullman Dubai Creek City Centre and Islamic Fashion & Design Council's (IFDC's )Pret-A-Cover™ Buyers Lane launched "Artist Playground by Pullman" on November 2nd , 2018.
This past Friday, November 2nd at Pullman Dubai Creek City Center, something thrilling happened to the Dubai art scene. Dressed to the nines, VIP art lovers attened the highly anticipated launch of "Artist Playground by Pullman" in partnership with IFDC's Pret-A-Cover™ Buyers Lane. The selected artists unveiled their art which will remain on exhibit for the next 3 months, after which the Pullman Dubai Creek City Center and IFDC team will introduce a new selection of artists to art lovers, media, and VIP clients.
It was an exciting evening! The launch of Artist Playground by Pullman at Pullman Dubai Creek City Centre in partnership with IFDC's Pret-A-Cover™ Buyers Lane sealed opportunities for artists as we saw the tremendous appreciation for the selected artwork by VIP art lovers and media alike." -
Nishan Silva
Cluster General Manager for Majid Al Futtaim-AccorHotels Shared Services
The artworks by notable artists, gastronomic delights by the signature t-Lounge by Dilmah, live furniture painting by acclaimed artist Ramsha Fatima from Falaknaz Warehouse, live flower arrangement demo by expert florist, Viviane Torbey were just the beginning. The beautifully done up stage by none other than renowned interiors and furniture experts Burgundy and Zoq invited the reigning artists to a panel discussion, moderated by Thomson Reuters's Emmy Abdul Alim. There was treat after treat for the attendees and the reviews from the VIPs all summed up that the launch exceeded everyone's wildest expectations!
"We wanted to give the esteemed guests an art experience all the way through. So we ensured that our tea infused dishes and famous tea based beverages were a work of art in their own right. Everything planned for this special launch was memorable, and the food and beverage experience had to match that!" -
Dilhan C. Fernando
CEO Dilmah Tea
Emmy Alim of Thomson Reuters superbly moderated the engaging panel discussion as she gave us great insight to intimate moments with each artist that she spoke to on the stage. Great artistic profiles were adored on this night, like Musab Al Rais, son of the master Emirati artist Abdul Qader Al Rais, the clever illusions of Muhammad Ibrahim.
Then there were mystical calligraphies of Ahmad Khan and also Zulqarnain whose painting was purchased immediately by an art buyer right at the beginning of the evening. The meditative art by Arif Khan and the works of Bahraini artist Abbas Al Mosawi, miniatures by Noreen Akhtar, generated strong media interest.
"It was exciting to see people enter transactions on the exquisite art right from the beginning of the magical night. So many pieces have already been put on reserve or purchased at the launch event. They will now be replenished by the artists so that newcomers to the exhibit will also have fantastic choices to choose from. This experience proved the concept, that people are ready for a unique art hub where opportunities for artists are heightened and people who appreciate all things creative can come together for any purpose be it social, business, work space, etc. We are pleased with the way Artist Playground by Pullman was welcomed by art lovers and the t-Lounge by Dilmah completed the experience with their art-like food and beverages. Artist Playground by Pullman is a very unique concept, and it's here to stay" -
Alia Khan
IFDC Chairwoman
Pullman Dubai Creek City Centre in partnership with IFDC's Pret-A-Cover™ Buyers Lane look forward to welcoming the public to this exciting dedicated art area that is a must-see for all at their signature t-Lounge by Dilmah in the hotel lobby. Enjoy genuine creativity and a yearly calendar of arts/culture/talks/lifestyle series to continue to build on the grass-roots ethos of "Artist Playground by Pullman" that supports artists and leading minds at an entirely new level.
Please click here to View the Full Original Article.
Disclaimer Notice
These images are copyright protected and can only be used for Dilmah articles with due credit given.