Press release and images on THE LAUNCH OF t-LOUNGE BY DILMAH from Dilmah
Menu
Dilmah Food Service
Integrity & Ethics
Dilmah Tea Inspired
Leisure and Hospitality
Knowledge & Training
Online Shop
THE LAUNCH OF t-LOUNGE BY DILMAH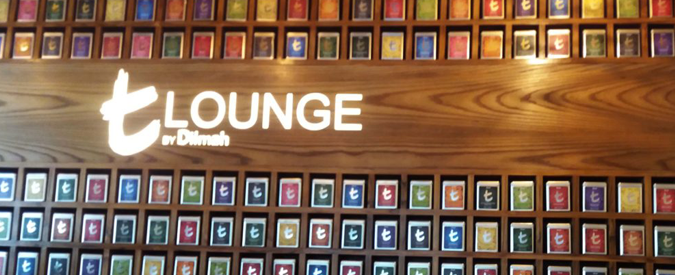 20th July 2016, saw the launch of one of a kind tea lounge by Dilmah in the heart of Khan Market. Located right opposite the Khan Market temple, on the first floor, this tea lounge is quiet a visual retreat. Absolutely loved the quirky interiors of this quaint lounge.Born in May 1930 in the tiny a village north of Negombo, Sri Lanka, to a family of modest means, Merrill J. Fernando migrated to Colombo, capital city of Sri Lanka. He was fortunate in being selected as one of the first Sri Lankans to learn tea tasting in London- the centre of the global tea trade was in Mincing Lane, in East London. Ceylon Tea was acknowledged the finest, yet her teas were mostly transferred to London for auction, a practice that persisted to an extent until the 1980s. The young tea taster saw the inequity in the industry, with tea - a finished product - being sold as raw material and therefore disproportionately benefiting traders in developed countries.
Click here to view Full Article in Salt & Sandals
Disclaimer Notice
These images are copyright protected and can only be used for Dilmah articles with due credit given.