Press release and images on The IUCN Red List: A Road to Conservation from Dilmah
Menu
Dilmah Food Service
Integrity & Ethics
Dilmah Tea Inspired
Leisure and Hospitality
Knowledge & Training
Online Shop
The IUCN Red List: A Road to Conservation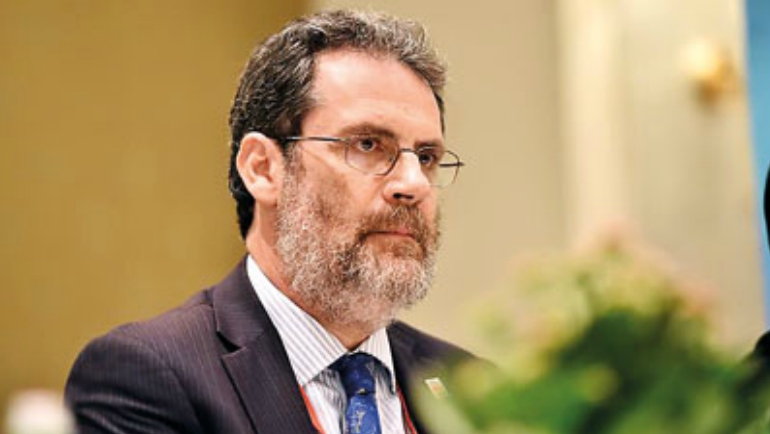 Dr Simon Stuart, Emeritus Chair of the IUCN Species Survival Commission, will deliver a lecture titled 'The IUCN Red List: A Road to Conservation', at the Dr Saman Kelegama Auditorium at the Institute of Policy Studies, 100/20, Independence Avenue, Colombo 7 at 5 p.m. on Tuesday, April 9. The lecture is presented by Dilmah Conservation.
Having pioneered the African Bird Red Data Book in the early 1980s, Dr Stuart joined the International Union for Conservation of Nature in 1986. Having served as Acting Director General of IUCN, Dr Stuart went on to chair the Species Survival Commission from 2008-2016. He is presently Director of Strategic Conservation of the UK-based conservation NGO Synchronicity Earth, heading an initiative which seeks to reduce extinction rates and help promote the recovery of threatened species, continuing his lifelong commitment to nature conservation.
As head of the Species Survival Commission, a network of some 7,500 scientists, Dr Stuart spearheaded the effort to widen the coverage of the Red List of Threatened Species, leading to a comprehensive global assessments of almost all known species of mammals, birds and amphibians, with most reptiles and freshwater fishes too being assessed.
Each year Dilmah Conservation organises lectures by internationally recognised scientists on nature-related subjects. Simon Stuart's lecture will focus on why the Red List process is relevant to countries such as Sri Lanka and how it benefits threatened species, showcasing both conservation successes and failures.
Dr Stuart earned both his bachelor's and doctoral degrees from the University of Cambridge, for which his field work took place in Tanzania and Cameroon. In 2005, in recognition of his contribution to the Global Amphibian Assessment, a group of Sri Lankan scientists named a new species of frog endemic to the Knuckles Hills, Pseudophilautus stuarti.
His lecture on April 9 is open to the public. It will be followed by a Q&A session and refreshments.
Click here to View Original Article
Disclaimer Notice
These images are copyright protected and can only be used for Dilmah articles with due credit given.