Press release and images on The First "Dilmah Silver Jubilee Gourmet" in a Middle East Hotel Opens in Pullman Dubai Creek City Centre from Dilmah
Menu
Dilmah Food Service
Integrity & Ethics
Dilmah Tea Inspired
Leisure and Hospitality
Knowledge & Training
Online Shop
The First "Dilmah Silver Jubilee Gourmet" in a Middle East Hotel Opens in Pullman Dubai Creek City Centre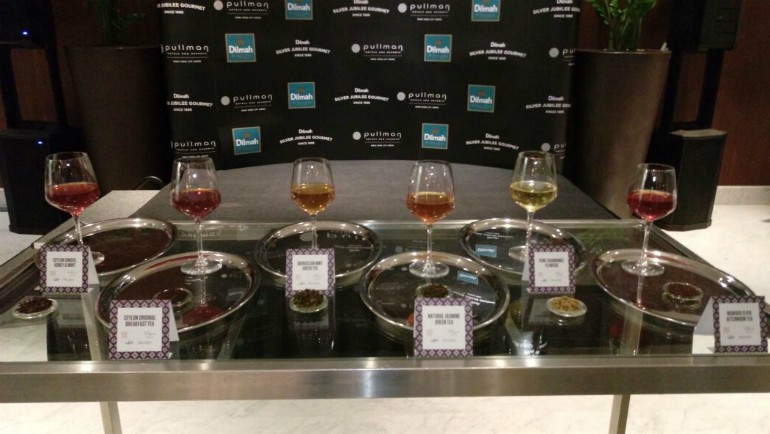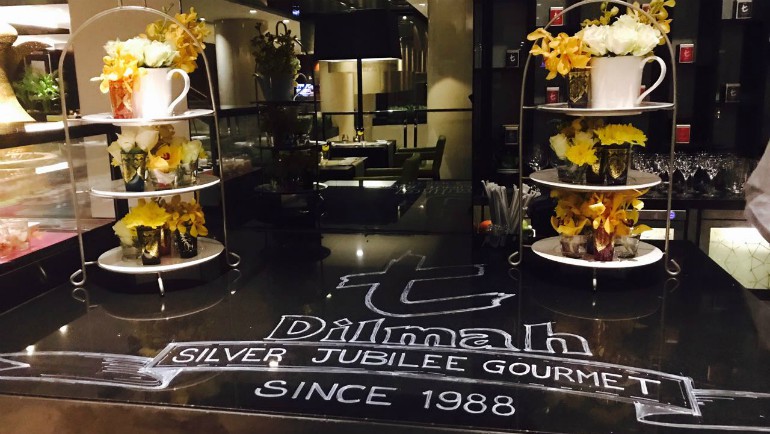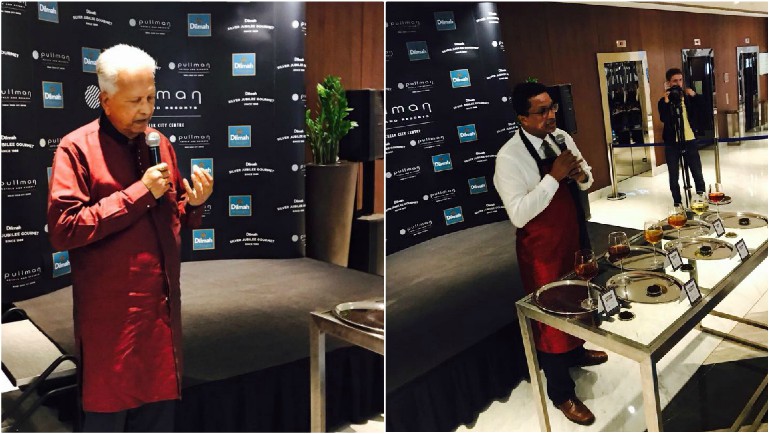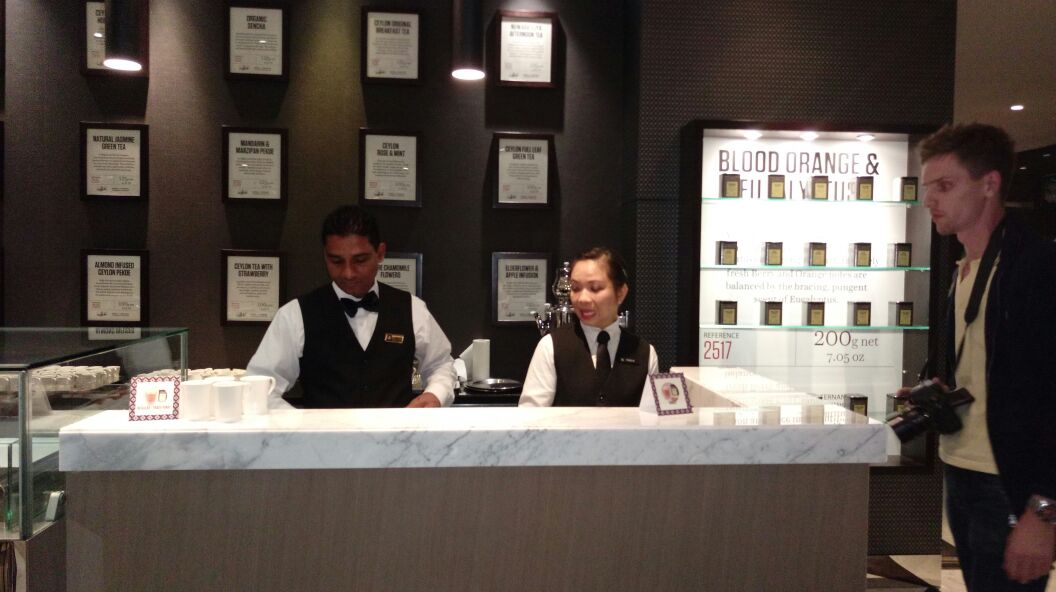 7 December 2017, Dubai, UAE: Yesterday, Pullman Dubai Creek City Centre opened a brand new "Dilmah Silver Jubilee Gourmet" in partnership with Dilmah Tea, founder Merrill J. Fernando who set up and built one of the finest tea companies in the world.
Stocking premium teas from Dilmah, the lounge will be open daily from 6am to 11pm. The "Dilmah Silver Jubilee Gourmet" is a spectacular range of fresh, single origin, 100% pure Ceylon tea – a fitting celebration of 25 years of Dilmah Tea. Those looking to try something a little different yet trademark Dilmah can enjoy Silver Jubilee Earl Grey, Organic Sencha, Blood Orange & Eucalyptus, Mandarin & Marzipan Pekoe and Pure Darjeeling Singe Region Tea in the elegant surroundings of the lounge.
The Sri Lankan family tea company, Dilmah was founded in 1988 by Merrill J. Fernando, who was present at the launch yesterday along with his son Dilhan Fernando. Mr Fernando has dedicated his life to tea and created the first company to offer unblended tea from a single source; 'picked, perfected and packaged' at one destination.
As tea is the second most frequently consumed beverage across the world after water, Mr Fernando's pioneering of single blend tea has ensured that Dilmah is widely recognized across the globe as a brand that represents the utmost care and artistry.
The five-star hotel's Executive Chef, Dwayne Krisko recently travelled to Dilmah's headquarters in Sri Lanka to spend two weeks learning from the expert team about all aspects of tea growing, picking, drying and serving. The course he attended laid down the foundations for the new partnership to flourish.
"We are honored to be partnering with such a prestigious tea company to offer our guests something exclusive in the Middle East. We are always looking for ways to ensure those who are visiting our hotel have a unique experience and the Dilmah Silver Jubilee Gourmet will strengthen this further. Pullman brand places significant importance on the wellness aspect in the guest journey, and we strongly believe that Dilmah Tea and its various complementing uses will benefit that cause for our guests," comments Mr. Nishan Silva, General Manager at Pullman Dubai Creek City Centre.
"I am certain that Pullman Dubai Creek City Centre is the perfect partner to introduce our finest tea to its travelers and guests. And we are very excited to integrate the first "Dilmah Silver Jubilee Gourmet" in a hotel in the entire Middle East, as it offers a premium location with a culture that fits to our brand values." comments Mr. Merrill J. Fernando, Founder of Dilmah.
For the completion of an exquisite high tea experience, a rich variety of food choices including mouth-watering sandwiches, pastries and cakes will be served along with the finest Black, Green, Infused and Iced Tea, Chai and Pullman Signature Beverages by Robert Schinkel Sri Lankan tea for a perfect meeting opportunity among friends and family in a warm and welcoming tone in the lobby of the hotel.
Please Click here to view original article published in GoDubai
Disclaimer Notice
These images are copyright protected and can only be used for Dilmah articles with due credit given.