Press release and images on Team Ranaviru Sevana emerges champions of 6th Dilmah Challenge Trophy National Blind Cricket Tournament Finals from Dilmah
Menu
Dilmah Food Service
Integrity & Ethics
Dilmah Tea Inspired
Leisure and Hospitality
Knowledge & Training
Online Shop
Team Ranaviru Sevana emerges champions of 6th Dilmah Challenge Trophy National Blind Cricket Tournament Finals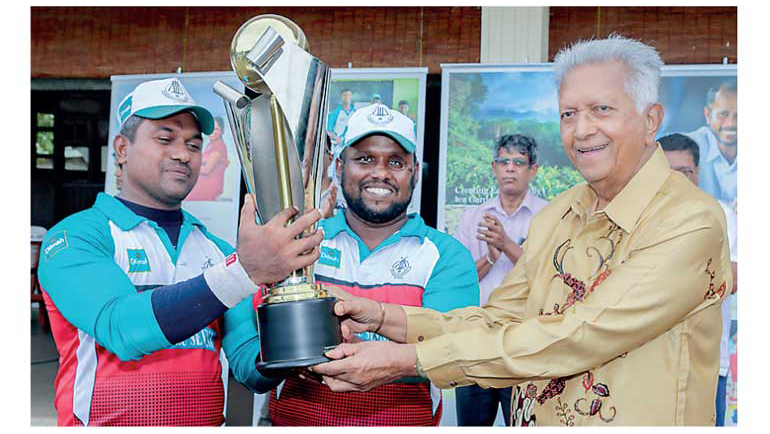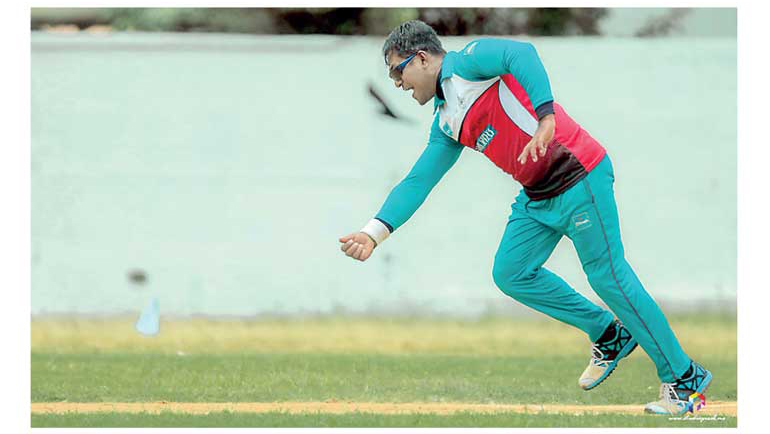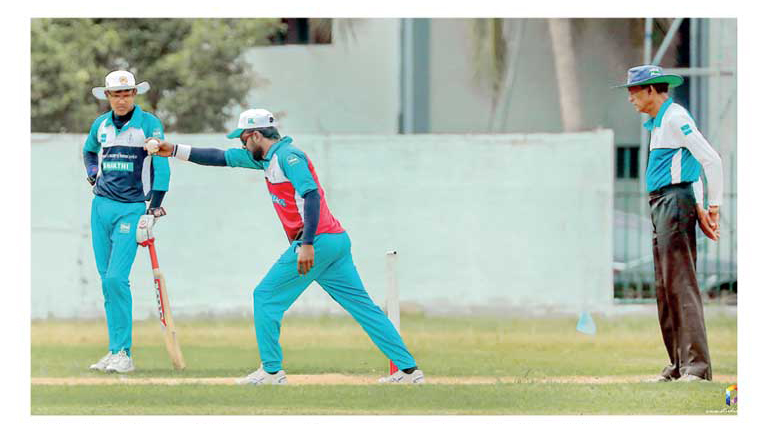 Team Ranaviru Sevana secured a last wicket win over team Shakthi during the nail biting finals of the 6th Dilmah Challenge Trophy National Blind Cricket Tournament held on 19 August at the Wesley College Grounds. Both teams consisted of players of varied stages of visual imparity from partially sighted (B3), to partially blind (B2), to totally blind (B1).
Playing a remarkable first innings, team Shakthi obtained 215 runs in 27.3 overs with batsmen Saman Thushara (B2) scoring 78 runs while Damith Thushara (B1) contributed with 26 runs. Team Ranaviru displayed that its bowling attack is in fine form when the players Dimuthu Ravindra (B1) obtained 3/31 in 5.3 overs while Saman Kumara (B1) got 2/35 in 5 overs.
Chasing the final target, Ranaviru players K.A Silva (B1) obtained an extraordinary half century, while Sahan Kumara (B1) scored 34 runs and N.S Malcum (B2) 18 runs to obtain 216 for 9 wickets in 31.5 overs. The inning played by the last pair of the team Ranaviru was commended by the spectators as their outstanding partnership navigated their side to the match victory. Meanwhile the Shakthi player Upul Sanjeewana (B2) obtained a successful 3 wickets for 26 runs in 7 overs. The players Dineeth Ravindra (B1) was adjudged the 'Man of the Finals.'
Players Chandana Kumara (B3 ) from Shihashakthi who obtained 391 runs with two centuries and 1 wicket, Upul Sanjeewa (B2 ) from team Shakthi who obtained 157 runs and 8 wickets, and T D K Sahankumara (B1) of team Ranaviru who scored 122 runs including a century and 4 wickets were awarded the 'Man of the Tournament' trophies.
An event supported by Dilmah Since 2005, the National Blind Cricket Tournament is a celebration of the capabilities and the sportsmanship of the visually impaired spread across the country through the game of cricket.
The tournament gives all teams registered with the Sri Lanka Cricket Association of the Visually Handicapped an opportunity to participate in a national level cricket tournament to showcase their talents. Subsequently, the best players are selected for the National Blind Cricket Team to represent at the Blind Cricket World Cup. This year's tournament had 180 players taking part in 29 matches played over a period of 60 days in Colombo and Moneragala.
Disclaimer Notice
These images are copyright protected and can only be used for Dilmah articles with due credit given.