Press release and images on TEA TOTALLER, A Lifetime of Dedication to Tea and Preventing Poverty from Dilmah
Menu
Dilmah Food Service
Integrity & Ethics
Dilmah Tea Inspired
Leisure and Hospitality
Knowledge & Training
Online Shop
TEA TOTALLER, A Lifetime of Dedication to Tea and Preventing Poverty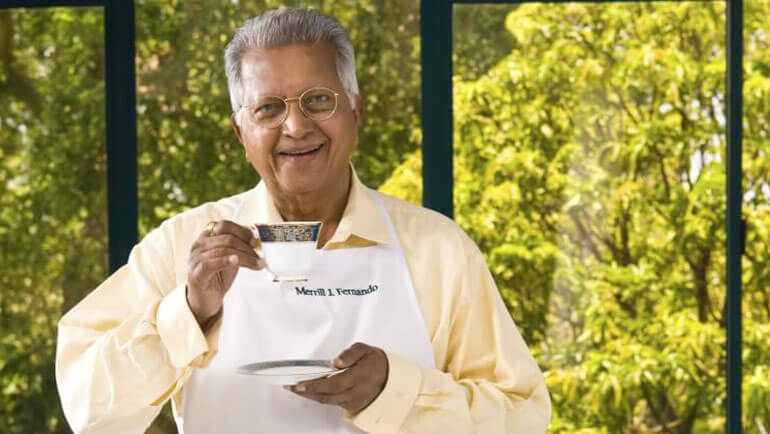 Dilmah was the first producer – owned tea brand to offer tea picked, perfected, and packed at its place of origin. Pioneered by founder and Chairman Merrill J Fernando, the Sri Lankan has built the world's third largest tea brand and a multigenerational family business over 30 years, based on ethics and philanthropy.
"Dilmah is not a brand of tea, Dilmah is a philosophy of caring and sharing," he tells James Beech, over a cup.
Please click here to View Full Article Published in the Campden FB Magazine.
Disclaimer Notice
These images are copyright protected and can only be used for Dilmah articles with due credit given.