Press release and images on Sri Lanka's Beloved Dilmah's Just Launched Its First t-Lounge in Khan Market - Come Over from Dilmah
Menu
Dilmah Food Service
Integrity & Ethics
Dilmah Tea Inspired
Leisure and Hospitality
Knowledge & Training
Online Shop
Sri Lanka's Beloved Dilmah's Just Launched Its First t-Lounge in Khan Market - Come Over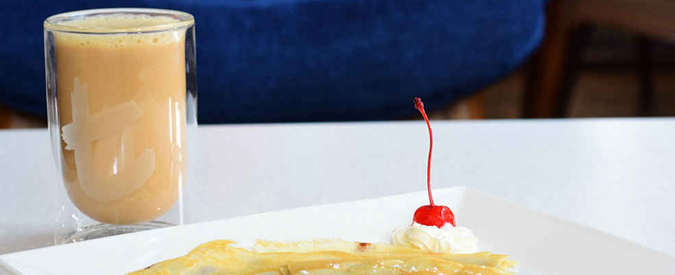 (www.so.city)Producing the finest and freshest Ceylon teas, Srilanka's most recognized international brand . Dilmah, has just launched it's t.Lounge in Khan Market, and is offering a unique tea experience like none other!
The Perfect 't' Adventure | Offering treats like cheesecakes, crepes and waffles in sweet and savoury variations along with tea-inspired dishes, t.Lounge by Dilmah really sets the mood for tea lovers.
You can sample their array of Black Teas, Black Flavoured Teas, Tea Shakes, Freshly Brewed Ice Teas, Sparkling Teas and much more.
Celebrating the richness of tea, t-lounge by Dilmah definitely needs to be tried by all die-hard chai.addicts!
Head On Over | 44, Khan Market
Click here to view full article.
Disclaimer Notice
These images are copyright protected and can only be used for Dilmah articles with due credit given.