Press release and images on Snake charming and monkey tricks to fortune telling from Dilmah
Menu
Dilmah Food Service
Integrity & Ethics
Dilmah Tea Inspired
Leisure and Hospitality
Knowledge & Training
Online Shop
Snake charming and monkey tricks to fortune telling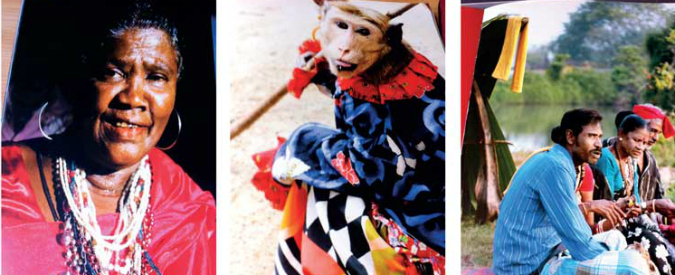 Turning over the pages of a Dilmah Conservation publication on traditional communities in Sri Lanka, I recollected how, as young boys in the early 1940s, we were fascinated by young men and women clad in colourful clothes going from door to door. They were invariably with no permanent abode. They got about in groups mainly in semi-urban areas where they felt they could display their talents and earn some money. They would pitch tents in a vacant land and stayed on for a few weeks and then move on to another location. They used donkeys to carry their goods from place to place. We called them 'Ahikuntakayo', meaning gypsies. The men claimed to be 'specialist' snake charmers. So they were known as 'Nai Natavanno' or 'NaiI Panikkiyo'. In addition to the paraphernalia to get the snakes to dance, most of them invariably got about with a monkey dressed as a clown getting him to perform and entertain the people. The women were fortune-tellers. Both men and women spoke Sinhala with a Tamil accent.
Please click here to view Full Article in DailyFT
Disclaimer Notice
These images are copyright protected and can only be used for Dilmah articles with due credit given.