Press release and images on Sir Richard enjoys tea and cricket from Dilmah
Menu
Dilmah Food Service
Integrity & Ethics
Dilmah Tea Inspired
Leisure and Hospitality
Knowledge & Training
Online Shop
Sir Richard enjoys tea and cricket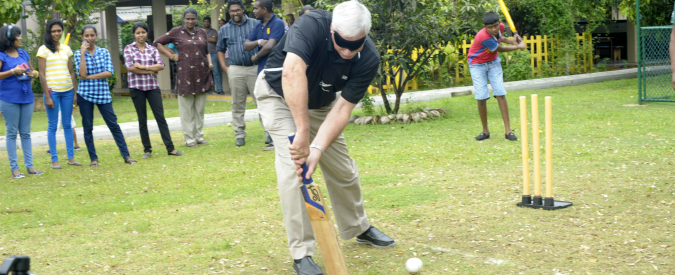 Kiwi cricket legend Sir Richard Hadlee was in Sri Lanka on a flying visit to spend a day with the Cricket Live Foundation, of which he is the patron. The Foundation is a joint collaboration between the Merrill J. Fernando Charitable Foundation and Cricket Live New Zealand formed to help children from underprivileged backgrounds develop life skills for a successful future.Sir Richard met Dilmah Founder Merrill J. Fernando at the Dilmah head office in Peliyagoda. He tasted tea and learnt from the Master Tea-maker the impact different elevations and terrains have on the flavour of tea.
He then visited the Merrill J. Fernando Charitable Foundation in Moratuwa and discussed the Cricket for Life program which has provided the underprivileged kids with a means to play leather ball cricket and participate in Sri Lanka Schools Cricket Association cricket tournaments as members.
Please Click Here to View Original Article in DailyFT.
Disclaimer Notice
These images are copyright protected and can only be used for Dilmah articles with due credit given.