Press release and images on Rare spice Chai to celebrate a rare achievement – hatch No.1, the World's Best – rare Spice Chai says Dilmah Tea from Dilmah
Menu
Dilmah Food Service
Integrity & Ethics
Dilmah Tea Inspired
Leisure and Hospitality
Knowledge & Training
Online Shop
Rare spice Chai to celebrate a rare achievement – hatch No.1, the World's Best – rare Spice Chai says Dilmah Tea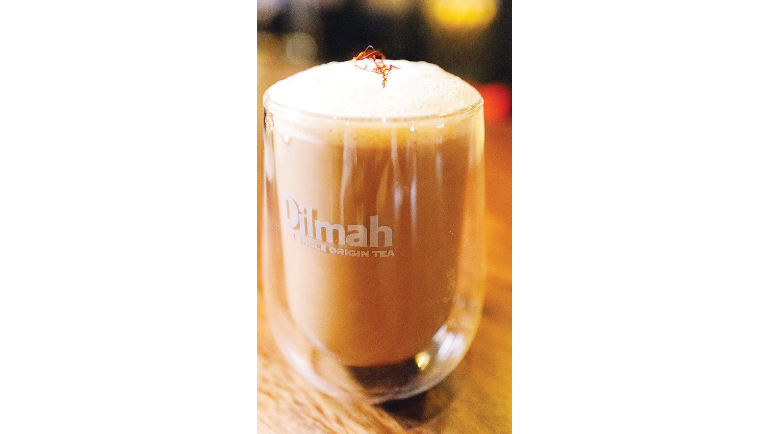 We love to celebrate success at Brew! With the deliciousness of our milk pot cake still lingering, we are celebrating Sri Lankan entrepreneurship and achievement in a special way. Since we heard that our hosts at Brew 1867 @ Hatch Colombo, won Best Co-Working Space in the world, selected #1 from amongst 18,000 nominees, we have been brewing, infusing and pulling chais, to find the one that will mark this wonderful achievement. And eventually we did, and it brings together two of the most expensive, most artisanal spices in the world.
Our 'Hatch No.1, the World's Best – Rare Spice Chai' is a tribute to Jeevan Gnanam, Brindha Selvadurai-Gnanam, and Nathan Sivagananathan, co-founders of Hatch Works. It lives up to its name, and the accolade it offers the Hatch Works team as an aromatic, spicy and very special Chai. Combining two of the worlds most sought after and expensive spices, it adds the warm, fragrance and piquancy of Ceylon Cardamom, and the exotic aroma and floral, honeylike flavour of Iranian saffron to a perfectly balanced chai. There's more – cinnamon, clove, star anise, peppercorn, and two kinds of milk, both condensed as tradition requires, and a topping of fresh milk.
We chose Chai, because like tea, it has a spectacular heritage. It was created for use in ayurveda, combining the natural goodness in herbs and spices. With the growing popularity of tea in the 1800s, antioxidant rich black tea offered a strong base to the healing tonic. The balance and taste that tea added to Chai led to an explosion in its popularity – rightly so, because the frothy, spicy, creamy beverage is fragrant, comforting, healing and delicious. Adding some of the world's most prized spices, we could think of no better way to celebrate the success of Hatch Works.
Our 'Hatch No.1, the World's Best, Rare Spice Chai' is available for one week only (3rd-9th January) at Brew 1867 @ Hatch Colombo, Brew Café on Flower Road and Brew 1867 at the World Trade Centre and Forbes & Walker Building on Navam Mawatha.
This article was originally published in
The Island
Disclaimer Notice
These images are copyright protected and can only be used for Dilmah articles with due credit given.