Press release and images on PROTECTING OUR COUNTRY WITH MY FAMILY'S GREAT LOVE - TEA. from Dilmah
Menu
Dilmah Food Service
Integrity & Ethics
Dilmah Tea Inspired
Leisure and Hospitality
Knowledge & Training
Online Shop
PROTECTING OUR COUNTRY WITH MY FAMILY'S GREAT LOVE - TEA.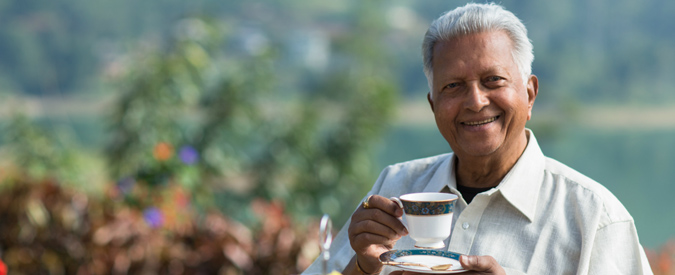 We are a family of tea makers who became accidental hoteliers, born of our commitment to ethical tea production and a genuine pride in sharing our country with interested visitors from abroad. Sri Lanka's tea has been acclaimed for centuries, but much of it was bulk-exported abroad and the serene beauty of the tea region was not widely explored by tourists.Early in my career, I resolved to change the way the Sri Lankan tea industry operated, creating the country's first producer - owned brand - one that would offer the finest teas to consumers whilst providing a better deal to producers. Thus, Dilmah tea was born.
I faced enormous opposition from the big traders. Packing the tea at source in Sri Lanka was a threat to the exploitative and colonial system in place across the country at that time. Our team was small but passionate and our customers were too.
In 2000, when the Sri Lankan government announced a ceasefire in the long-running civil war, we began to receive letters from fans of Dilmah tea around the globe. They were intrigued by our beautiful country and delicious tea; they wanted to visit Sri Lanka to experience the unique culture for themselves.
Please click here to read the Full Article in www.huffingtonpost.com
Disclaimer Notice
These images are copyright protected and can only be used for Dilmah articles with due credit given.