Press release and images on Philip Kotler, Modern Marketing Guru cites Dilmah Tea as an Example of Authenticity in His Latest Book from Dilmah
Menu
Dilmah Food Service
Integrity & Ethics
Dilmah Tea Inspired
Leisure and Hospitality
Knowledge & Training
Online Shop
Philip Kotler, Modern Marketing Guru cites Dilmah Tea as an Example of Authenticity in His Latest Book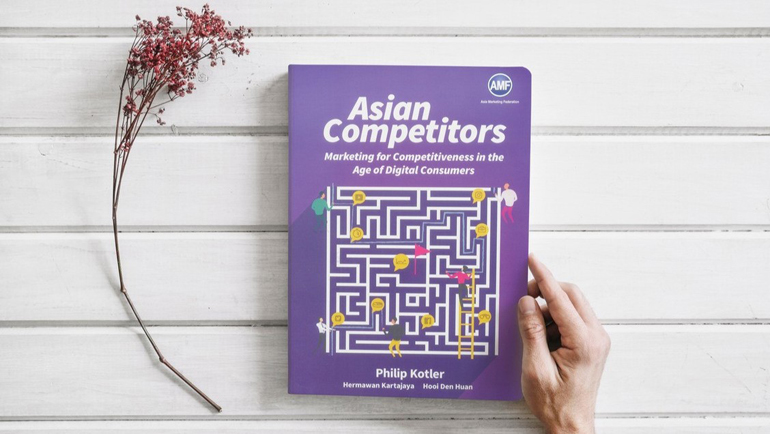 Philip Kotler, S. C. Johnson and son Prof of International Marketing at the Kelloggs School of Management, considered the Father of Modern Marketing has included a 6 page reference to Dilmah Tea in his most recent book – Asian Competitors, Marketing for Competitiveness in the Age of Digital Consumers (World Scientific: 2019). In a chapter on differentiation and the uniqueness that businesses can offer their target markets, Kotler refers to Dilmah as "An authentic local brand from Sri Lanka due to the perceivably lacking amongst other players. Starting from the Founder's personal commitment, these in-built authenticities have eventually become the Company's brand DNA". The reference to Dilmah includes an overview of Dilmah Founder Merrill J. Fernando's personal story and adds that "the success of Dilmah as the choice of tea for consumers home and abroad cannot be separated from the authenticity that the brand stands for". Explaining the importance of a sincere commitment to authenticity and the fake experiences that many companies adopt today, Kotler emphasises the importance of organisations that are truthful, sincere and authentic – more socially and environmentally responsible, which believe and work towards their missions, visions and values.
Kotler lists 10 attributes of Dilmah referring to these as the elements that seal the image of Dilmah as a "flag-bearer of authenticity" and refers to the 10 attributes as "some of the authenticities that have made customers fall in love with and be loyal to Dilmah Tea". The attributes Kotler cites are – Pure Ceylon tea, Unblended tea, Freshness, Single Origin tea, Passionate tea maker, Ethical business practice, Traditional methods, Finest quality, Natural goodness, Pioneer in the tea industry. He refers to the Founder's commitment and concludes that "the sense of commitment in running Dilmah is not only passed down to his two children, but also inculcated in all the employees of the company. One way it is done is through a corporate culture which bases itself on 12 unique principles... Dilmah's 30 year journey has stood the test of time to its unwavering commitment to maintaining the brand DNA of the company".
This partnership also roots from similar values on Sustainability and Integrity; Exemplary during the 68th Dilmah School of Tea when Dilmah facilitated a tree planting project for the Hilton Group to plant Mahua trees (Madhuca longifolia) towards a national level wetland restoration and conservation initiative in Sri Lanka's capital, while contributing towards the Hilton 'Travel with a Purpose Campaign".
Please click here to view the Marketing Tactics For Value Engagement
Disclaimer Notice
These images are copyright protected and can only be used for Dilmah articles with due credit given.