Press release and images on Open doors for these special needs children from Dilmah
Menu
Dilmah Food Service
Integrity & Ethics
Dilmah Tea Inspired
Leisure and Hospitality
Knowledge & Training
Online Shop
Open doors for these special needs children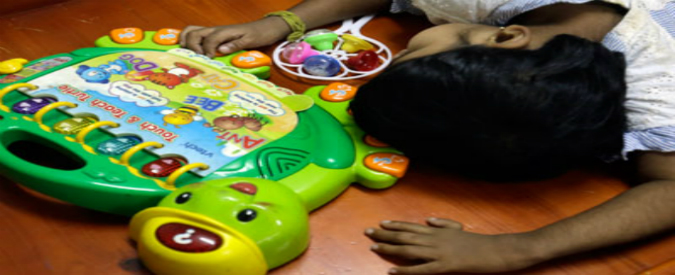 Down a lane in Ambagahawatte, Kalapaluwawa, is an acre of land surrounded by a wall, like any other large or small property in Rajagiriya.Walking in, what greets the eye is a wonderful world, a world just being put in place for special children. The painting is over, with bright greens of different shades for the doors and on the window sills colourful toys.
The garden has swings and a merry-go-round, albeit wheel-chair ones, and also a musical area with a huge xylophone in all pastel hues. A child's fairyland!
As we walk around, other aspects come into view - a large, airy hall for physiotherapy, with a variety of contraptions, next to which is a shallow pool for hydrotherapy, a little distance away a room for occupational therapy and also another where there is a one-on-one session in behavioural therapy.
Please click here to view Full Article in The Sunday Times
Disclaimer Notice
These images are copyright protected and can only be used for Dilmah articles with due credit given.